Jerwood/Photoworks Awards call for entries
The second national Jerwood/Photoworks Awards seek outstanding proposals from UK-based artists and photographers in relation to new approaches to photography
Presented every two years, The Jerwood/Photoworks Awards are a collaboration between Jerwood Charitable Foundation and Photoworks, supported by Arts Council England and Official Print Partner, Spectrum Photographic. The Awards were conceived to support emerging/mid-career photographers, or artists using photography, in the production of new work.
The call for entries is open now and will close midnight GMT, Wednesday 2 November 2016.
Three Awardees will each receive:
£5,000 each to support the making of new work
Access to a significant additional production fund (of up to £5,000 each)
High-profile mentoring support from an international panel of respected experts for at least twelve months
a group exhibition in London as part of the Jerwood Visual Arts programme at Jerwood Space (from January 2018)
subsequent UK group exhibition tour
Who is eligible to apply?
The Awards are open to all art practitioners using photography and applicants must be resident in the UK. You need not be a British National to apply. There is no age limitation and no requirement for art school or university education. Applicants will be expected to be within ten years of establishing their practice or graduating – students are not eligible to apply. Moving image work is not eligible for the Awards.
Selectors
The selection panel will include:
Celia Davies, Director, Photoworks
Sarah Williams, Head of Programme, Jerwood Visual Arts
Anna Fox, photographer
Ori Gersht, photographer
Mark Durden, writer and photographer
Work from all shortlisted artists will be published on the Photoworks website in 2017. The three selected artists will be announced in January 2017.
Mentoring
Both the Photoworks and Jerwood Visual Arts teams will work with and support the artists throughout 2017. Plus a high-profile pool of mentors will support the selected artists for twelve months after selection. Mentors include: Rut Blees Luxemburg,  Tim Clark, Mark Durden, Mitch Epstein, Fariba Farshad, Anna Fox, Ori Gersht, Francis Hodgson, Michael Mack, Maureen Paley, Mark Power.
Previous winners
The winners of the inaugural Jerwood/Photoworks Awards were: Joanna Piotrowska, Matthew Finn and Tereza Zelenkova . A group exhibition of work resulting from the inaugural Jerwood/Photoworks Awards was shown at Jerwood Space, London and Impressions Gallery, Bradford; and will continue its UK tour at Belfast Exposed, Belfast and Open Eye Gallery, Liverpool.
What are the Selectors looking for?
The selection panel will be looking for well thought-out proposals with clearly defined outcomes and strong ideas on how to achieve them. The Awards give national and international recognition to emerging talent and it's important for the panel to see how they might contribute to the winners' ongoing success.
How to submit
Applicants are required to submit:
A clearly written proposal of no more than 600 words detailing; the idea you would like to develop with this Award; how this Award would uniquely help you to achieve that; and how you perceive the opportunity could benefit your practice and development.
You can submit up to ten images which do not all have to be from a single project.
A CV of no more than three pages.
An equal opportunities monitoring form (which will be kept separate from your submission)
A submission fee of £10.
We are very sorry that we cannot offer individual feedback on submissions.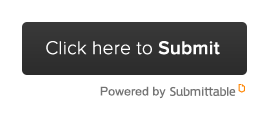 Accessibility
If you have any special needs and require assistance with the application process, or have particular questions about the Awards that relate to special needs, please contact Deborah Bullen on 01273 643908 or deborah@photoworks.org.uk
Important Dates 
Submission Deadline: Midnight GMT Wednesday 2 November 2016.
Artists informed of result of application: 9 December 2016
Shortlisted artists to be available for interviews: 15 December 2016
Selected artists notified: 19 December 2016
Selected artists announced: 9 January 2017
Mentoring period: January to December 2017
Making period: January to October 2017
Exhibition at Jerwood Space: January 2018
Exhibition tour: 2018