19 August - 18 November 2023
Municipal Foyer, Lolodorf
Photoworks and Yaounde Photo Network are pleased to announce the launch of Photoworks Festival: From Little Acorns… at the Municipal Foyer in Lolodorf (Cameroon).
The exhibition features ten international artists including Mohamad Abdouni, Antony Cairns, Felicity Hammond, Josèfa Ntjam, Johny Pitts, Ebun Sodipo, Harit Srikhao, Diana Tamane, Anshika Varma and Charlotte Yonga. Each of these artists' practice engages with themes of community, the act of archiving, love, family, the environment, recycling and being resourceful, and imagining the future. Using these ten bodies of work as a starting point, the festival theme From Little Acorns… is also a call to action for audiences to imagine and reimagine the future. If we believe that the future is made from fragments of the past, which parts must we keep for the future? How can we create change and adapt? Who is responsible for the future? How can artists help visualise a better tomorrow?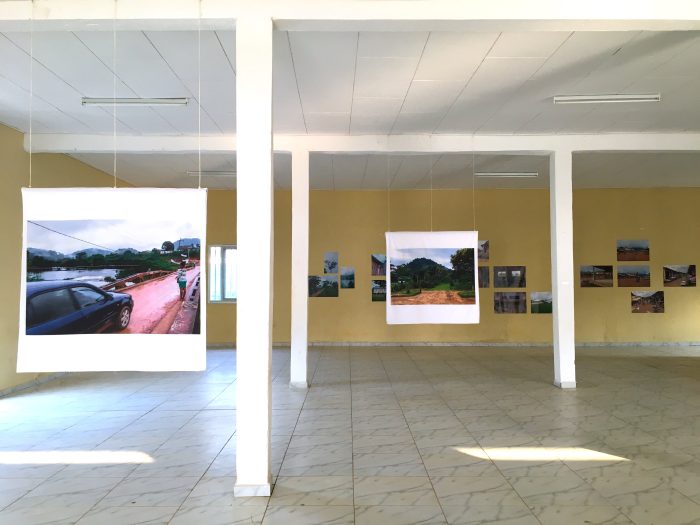 In addition to the festival, the Municipal Foyer will host a screening programme organised by Bikoka Art Project showcasing international collaborations bringing together art, community, and nature. The programme will include Yvon Ngassam's new film Lolodorf – A Colonial History commissioned by BAP, which premiered in London at the Royal Botanical Gardens, Kew, as part of Orchid festival 2023.
This will be followed by Megan-Leigh Heilig's film We live somewhere but we come from somewhere else documenting Sounds Now's first Curating Lab hosted by Musica Impulse Centre in Pelt (Belgium) in 2021. The workshop involved a group of local participants in the curation of a sound piece created collaboratively with Elsa M'Bala, a performance by the Cameroonian sound artist, and an installation by Mo Laudi in the Klankenbos (Sound Forest).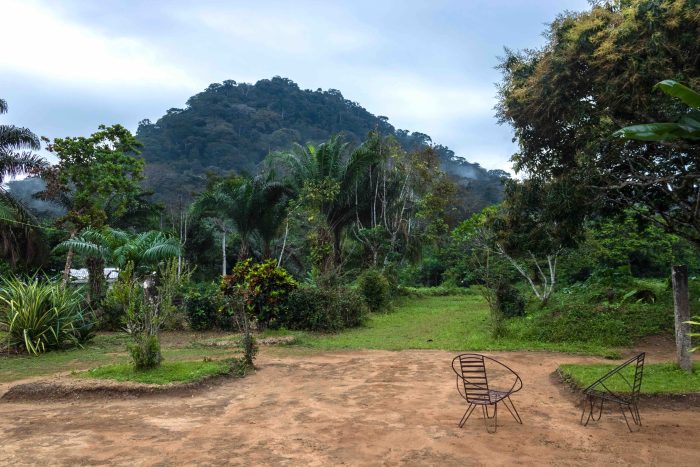 The programme will conclude with a segment of Digital Africa with the projection of video works by Thando Mama, Nono Motlhoki, Philippa Ndisi-Herrmann, and Mohamed Thara exploring personal and collective histories, landscape, and architecture.
Photoworks Festival: From Little Acorns…
19 August – 18 November 2023
Opening Saturday 19 August 11.00 – 14.00
The launch will be followed by Bikoka Art Project's screening programme
Municipal Foyer
Lolodorf
Free entry, open to all
For more information, email: contact@yaoundephoto.net
Photoworks Festival: From Little Acorns… is produced and curated in partnership by Photoworks, Yaounde Photo Network and Photo Garten, in association with Afrori Books. It is made possible with the support of Arts Council England, British Council and Spectrum Photographic.
Bikoka Art Project's programme and the works presented received funding and support from Eyonart; Royal Botanical Gardens, Kew; Sounds Now (co-funded by Creative Europe Programme of the European Union) and Musica Impulse Centre; and the Municipality of Lolodorf.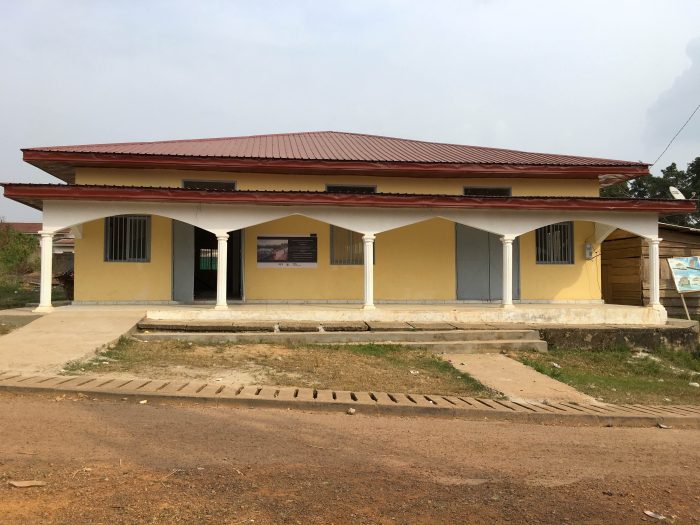 Notes to editors:
Photoworks
Photoworks champions photography for everyone. We are an international platform, global in reach, and have provided opportunities for artists and audiences since 1995. We do not have a physical venue, but our online channels are always open. Our programme brings new experiences to audiences and opens up new ways to encounter photography.
Photoworks is a registered charity and the only organisation with a national remit for photography in England. Our work is supported by public funding through Arts Council England's National Portfolio. For more information about Photoworks and the Photoworks Friends
Visit Photoworks here.
Yaounde Photo Network
Created in Yaounde (Cameroon) in 2016, Yaounde Photo Network (YPN) is a platform promoting Cameroonian photography and video art through workshops, events, exhibitions, commissions, and partnerships.
Developed and managed by art historian and curator Christine Eyene, YPN organises and produces photography exhibitions and video art events fostering a dialogue between Cameroonian and African artists both locally and internationally.
Visit Yaounde Photo Network here.
Bikoka Art Project
Bikoka Art Project (BAP) is an independent art initiative located in a forest, in the rural area of Bikoka (Lolodorf). Developed in 2021 by Christine Eyene, BAP blends natural environment, art, and local community by supporting educational, creative, and professional opportunities for young people and women through cultural projects with a positive impact on society.
BAP's programme includes artists' commissions, community workshops, international collaborations, and exhibitions across themes dealing with environment, history, traditional knowledge, and contemporary culture.
Visit Bikoka Art Project here.