#20 The Graduate Issue 2023
This year The Graduate Issue attracted more submissions than ever before, from artists from all over the world. The ten projects selected and shown here use photography in intelligent and at times ground-breaking ways, dealing with urgent issues such as the environment, identity, and violence, as well as the medium of photography itself and how it's implicated in these problems. We celebrate: Yshao Lin, Massimiliano Corteselli, Antollini Otic, Alejandra Orjuela, Lyssa Harakis-Parish, Sumi Anjuman, Aaryan Sinha, Maki Hayashida, Anja Segermann, and Vavara Uhlik. Photoworks thanks all who put forward their work, and the selection panel who had the difficult task of whittling these projects down: writer and curator Sunil Shah, Seen Fifteen gallerist and Peckham 24 co-founder Vivienne Gamble, Photoworks writer in residence Tanlume Enyatseng, Photoworks curator Julia Bunneman, and Photoworks Editor Diane Smyth. Thanks also to Photoworks Digital Marketing Officer Natalia Gonzalez Acosta, who provided expert help on the day. This year the selection panel recognises two additional Highly Recommended artists: Andrew Awanda for his project LOVE IS THE MESSAGE, an energetic look at the queer scene in Baltimore, and Tim Rod for his series Don't Forget the Knifish, which explores the relationship he has established with his father, who he first met at the age of 26. We wish them, and all other 2023 graduates, the very best of luck for the future.
In German "Schichten" means layers, and can be used to refer to layers or skin or a series of work shifts. It's an apt title for Anja Segermann's series, which reconnects viewers with the fleshy origins of leather by showing how it's created in the Heller Leder Tannery. Segermann takes the viewer step-by-step through the process in which an animal's hide is transformed into a durable product; tanning is one of the oldest crafts and traditions but, she points out, the process is seldom seen by consumers. While shooting in the tannery, Segermann was intrigued by the workers' respect for the skins they were handling, which had, afterall, come from slaughtered animals. Heller Leder Tannery has been awarded the German eco-label Der Blaue Engel for its leather upholstery production yet the environmental case for leather and its alternatives is complicated. Many current vegan leather substitutes are made of plastic, and therefore not biodegradable, however factory farming animals is also damaging to the environment.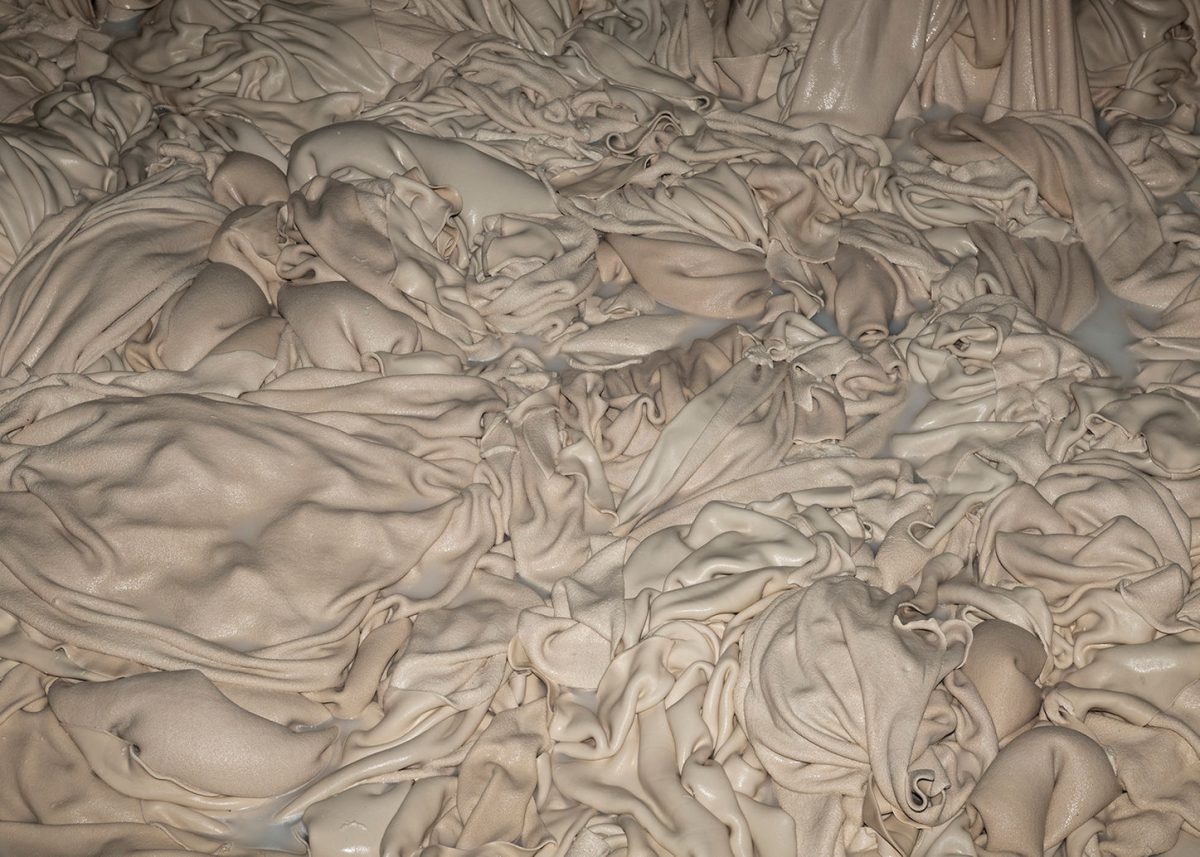 Born in 1993 and brought up in Osnabruck in Lower Saxony, Germany, Anja Segermann trained as a media designer before moving into photography. She has worked as a freelance photography since 2015, and studied for her BA at the Folkwang University of the Arts, before doing an MA at the Hochschule fur Kunste Bremen. Segermann has shown her work at the environmental photo festival Horizonte Zingst, and in group shows at Zollverein, Essen and Galerie Mitte, Bremen. 
Find out more about Anja Segermann here.