#20 The Graduate Issue 2023
This year The Graduate Issue attracted more submissions than ever before, from artists from all over the world. The ten projects selected and shown here use photography in intelligent and at times ground-breaking ways, dealing with urgent issues such as the environment, identity, and violence, as well as the medium of photography itself and how it's implicated in these problems. We celebrate: Yshao Lin, Massimiliano Corteselli, Antollini Otic, Alejandra Orjuela, Lyssa Harakis-Parish, Sumi Anjuman, Aaryan Sinha, Maki Hayashida, Anja Segermann, and Vavara Uhlik. Photoworks thanks all who put forward their work, and the selection panel who had the difficult task of whittling these projects down: writer and curator Sunil Shah, Seen Fifteen gallerist and Peckham 24 co-founder Vivienne Gamble, Photoworks writer in residence Tanlume Enyatseng, Photoworks curator Julia Bunneman, and Photoworks Editor Diane Smyth. Thanks also to Photoworks Digital Marketing Officer Natalia Gonzalez Acosta, who provided expert help on the day. This year the selection panel recognises two additional Highly Recommended artists: Andrew Awanda for his project LOVE IS THE MESSAGE, an energetic look at the queer scene in Baltimore, and Tim Rod for his series Don't Forget the Knifish, which explores the relationship he has established with his father, who he first met at the age of 26. We wish them, and all other 2023 graduates, the very best of luck for the future.
Moment when you realised that this is adulthood is a studio series by Antollini Otic. Exploring the existential issues experienced by young adults when they realise they have matured, it suggests a further question, when does someone actually become fully grown? The series depicts six young women in a variety of apparently mundane tasks, from going to the supermarket to cooking and cleaning. In doing so it evokes dull but necessary adult responsibilities, such as becoming independent and finding a job; the only exception is an image in which the sitter is offered a birthday cake, a traditional moment for reflection. Moment when you realised that this is adulthood was shot in-studio, with each individual posed in front of a featureless, deliberately anonymous brown paper background. Otic's work is often shot in the studio, in carefully controlled conditions in which the artist can create fantastical tableaux and lighting.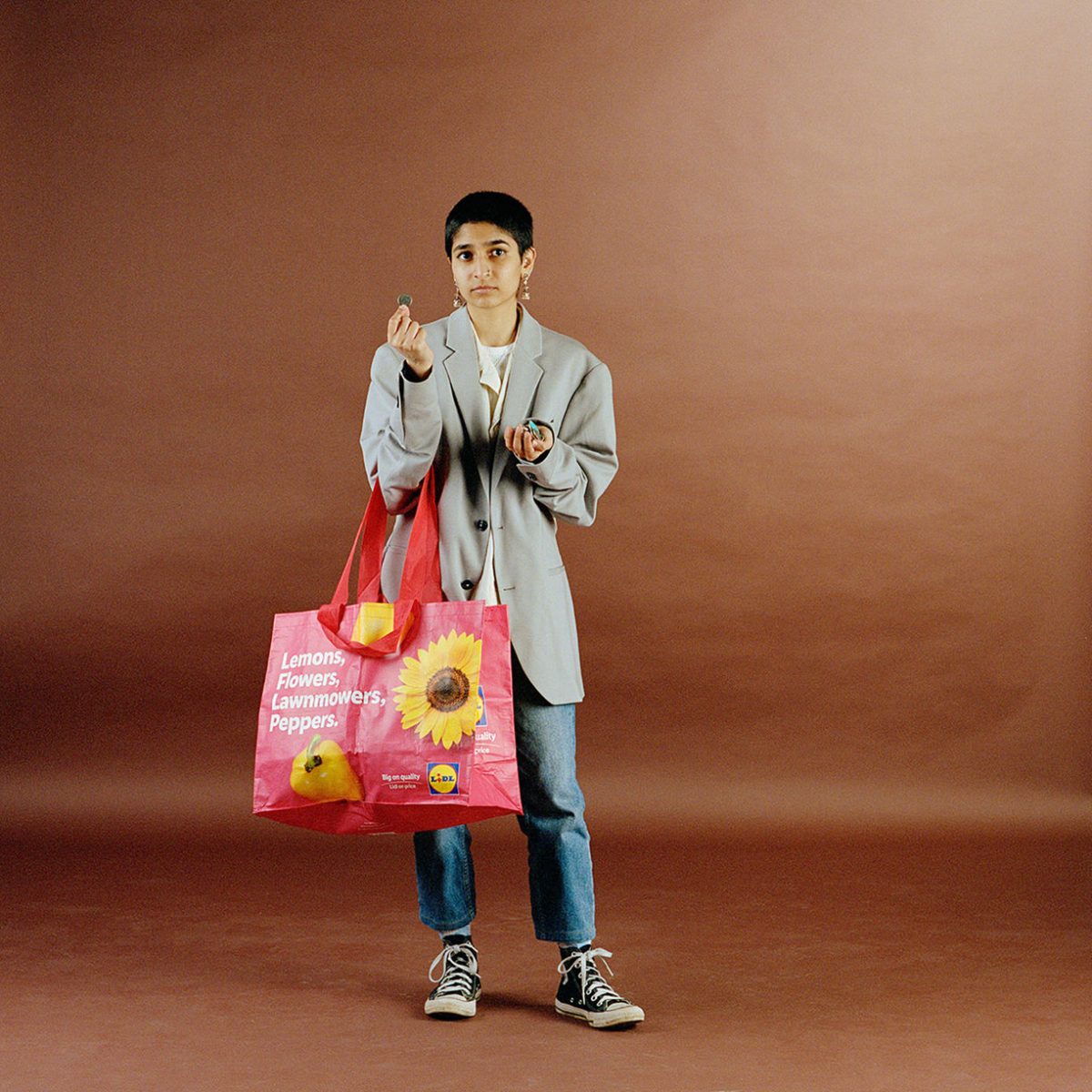 A Filipino artist based in Surrey and Hampshire, Antollini Otic recently graduated with a BA in Photography from the University of the Creative Arts in Farnham. Otic's practice focuses on young adults and the LGBTQ+ community, and often begins with conversations with his subjects in which they identify shared issues and experiences. Otic works collaboratively, exchanging skills with other artists and sharing his knowledge of photography with those eager to learn. 
Find out more about Antonelli Otic here.