#20 The Graduate Issue 2023
This year The Graduate Issue attracted more submissions than ever before, from artists from all over the world. The ten projects selected and shown here use photography in intelligent and at times ground-breaking ways, dealing with urgent issues such as the environment, identity, and violence, as well as the medium of photography itself and how it's implicated in these problems. We celebrate: Yshao Lin, Massimiliano Corteselli, Antollini Otic, Alejandra Orjuela, Lyssa Harakis-Parish, Sumi Anjuman, Aaryan Sinha, Maki Hayashida, Anja Segermann, and Vavara Uhlik. Photoworks thanks all who put forward their work, and the selection panel who had the difficult task of whittling these projects down: writer and curator Sunil Shah, Seen Fifteen gallerist and Peckham 24 co-founder Vivienne Gamble, Photoworks writer in residence Tanlume Enyatseng, Photoworks curator Julia Bunneman, and Photoworks Editor Diane Smyth. Thanks also to Photoworks Digital Marketing Officer Natalia Gonzalez Acosta, who provided expert help on the day. This year the selection panel recognises two additional Highly Recommended artists: Andrew Awanda for his project LOVE IS THE MESSAGE, an energetic look at the queer scene in Baltimore, and Tim Rod for his series Don't Forget the Knifish, which explores the relationship he has established with his father, who he first met at the age of 26. We wish them, and all other 2023 graduates, the very best of luck for the future.
"And thus, in me one sees the law of counter-penalty," writes Massimiliano Cortesellli in the introduction to Contrapasso. The phrase comes from The Divine Comedy by Dante Alighieri, which starts with the author taking a journey through hell with the Roman poet Virgil, meeting the deceased. These people are being punished according to their sins, either in a way that resembles this sin or contrasts with it, in a process known as 'contrapasso'. For Corteselli, climate change is meting out a similar punishment in the Mediterranean, transforming an area once known for its fertility into a desert. Many of the wildfires in this region are actually manmade disasters, he adds, set as vengeance, or to access government funding, or even to ensure work for firefighters; it's often hard to know, because it's in the nature of such fires that their causes are obscure. For Corteselli, though, tracing cause and effect has become essential if humans are to take responsibility for the Anthropocene.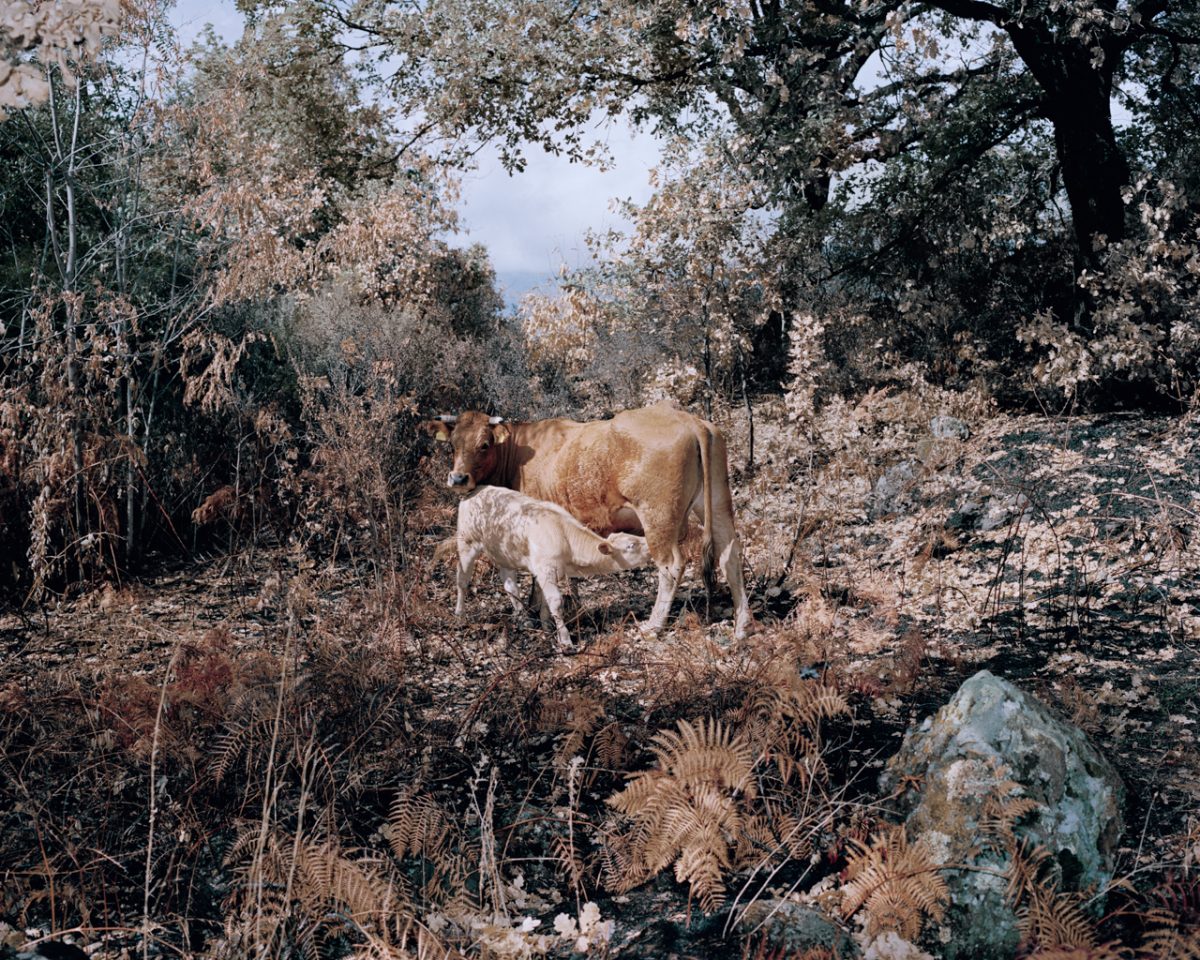 Born in 1994 in a small town near Rome, Massimiliano Corteselli studied history at the Humboldt University in Berlin before devoting himself to documentary photography. He graduates this year from the Ostkreuzschule für Fotografie, Berlin, but has already established himself as a freelance photographer for titles such as ZEIT and Frankfurter Allgemeine Zeitung. Corteselli won the VG Bild-Kunst/Kulturwerk Foundation working grant for Contrapasso in 2022, and the 2023/24 BFF Forderpreis. 
Find out more about Massimiliano Corteselli here.