#15 Hope and Futurity
This issue of Photography+ — the first of the new year ­— focuses on hope. Following from our last issue on the Environment, an often bleak and despairing topic in the era of climate catastrophe, we are interested here in how photographers are imagining the future — how they are holding onto hope for a better future, unmarred by current realities of war, climate chaos, pandemics and vaccine inequality, and migrant crises. While a better future might, at times, seen unattainable, this issue explores how photography can help us trust in the possibilities of this future, giving us the hope we need to organise in service of a transformed world. How can photography help lead us out of apathy and despair by offering us a glimpse into this world? This is a question that the artists and writers of this issue seek to answer. Ricardo Reverón Blanco writes on Stacy Arezou Mehrfar's series, Down in the Forest, We Sing A Chorus (2020-21), touching on themes of isolation, hope, and the interdependency of nature. Clorinde Peters responds to Asia Werbel's photograph "Daughter" (2020) and explores motherhood, loneliness, and how we might build communities of care. Charlotte Flint looks back at the work of lesbian artist and activist Tee Corinne, arguing that Corinne's images of eroticism and desire between women inspire us to work towards the just future that we want. Our writer in residence, Tshepiso Mabula ka Ndongeni, explores the photographer Puleng Mongale, whose work invites Black South Africans to re-connect to ancestors and to a lost notion of home. In this issue's interview, Alun Be discusses his series Edification and the relationship between identity, inheritance, and the future. Finally, we are delighted to publish as our Community Submission Lixuan Guo's photograph, "Tomorrow's Wings," which celebrates the creativity and resilience of a new generation. We hope you enjoy this issue!
Images by Stacy Arezou Mehrfar
Text by Ricardo Reverón Blanco
Rocks threaded among waterfalls, spider webs rooted between wishbone-shaped tree trunks, the humus of fallen trees supplying nutrients and protecting seedlings: all these images come together in Down in the Forest, We Sing a Chorus (2020-2021), Stacy Arezou Mehrfar's homage to the interdependence of the world. At the beginning of the pandemic, Mehrfar entered a forest in upstate New York to develop a body of work that transformed into a collective forest meditation. For her, these weekend treks became a family ritual, a much-needed source of renewal and of kinship with others and the surrounding world.
While seeking respite from the isolation of the pandemic, Mehrfar visualises the symbiosis of the natural world, which only thrives in a balanced ecosystem. In Untitled (Web and Wishing Tree), viewers are invited to consider the wishbone-shaped trunk as a visual charm, one that signifies the hope and luck that Mehrfar seeks within the depths of the forest.
The ecological harmony captured in this series reminds us of our need to feel connected to the world we inhabit. The series works as mnemonic, reminding us of—and connecting us to—ideas of hope. Mehrfar presents us with a photographic ode to life, which we as viewers want to grasp.
Mehrfar's use of black and white in her photographs evokes a sense of timelessness, adding to their dream-like and foreboding nature. As viewers, we absorb and assemble these images as memories, which come together as something recognisable yet distant. For many, lockdown regulations during the peak of the pandemic meant that forests became an important space to find solace and connection. Mehrfar's woodland adventures thus resonate with a larger pandemic experience. Charged with the energy of nature, the documentation of these treks become photographic footprints that lead us back to the healing properties of walking in nature, especially during the time of enforced isolation. As Mehrfar points out about the natural world:
"Recently scientists, most notably Suzanne Simard, are proving that infinite biological pathways operate in the forest to provide connection and communication to all beings, regardless of individual species.… and that these live ecosystems offer an enormous capacity for feedback and resilience."[1]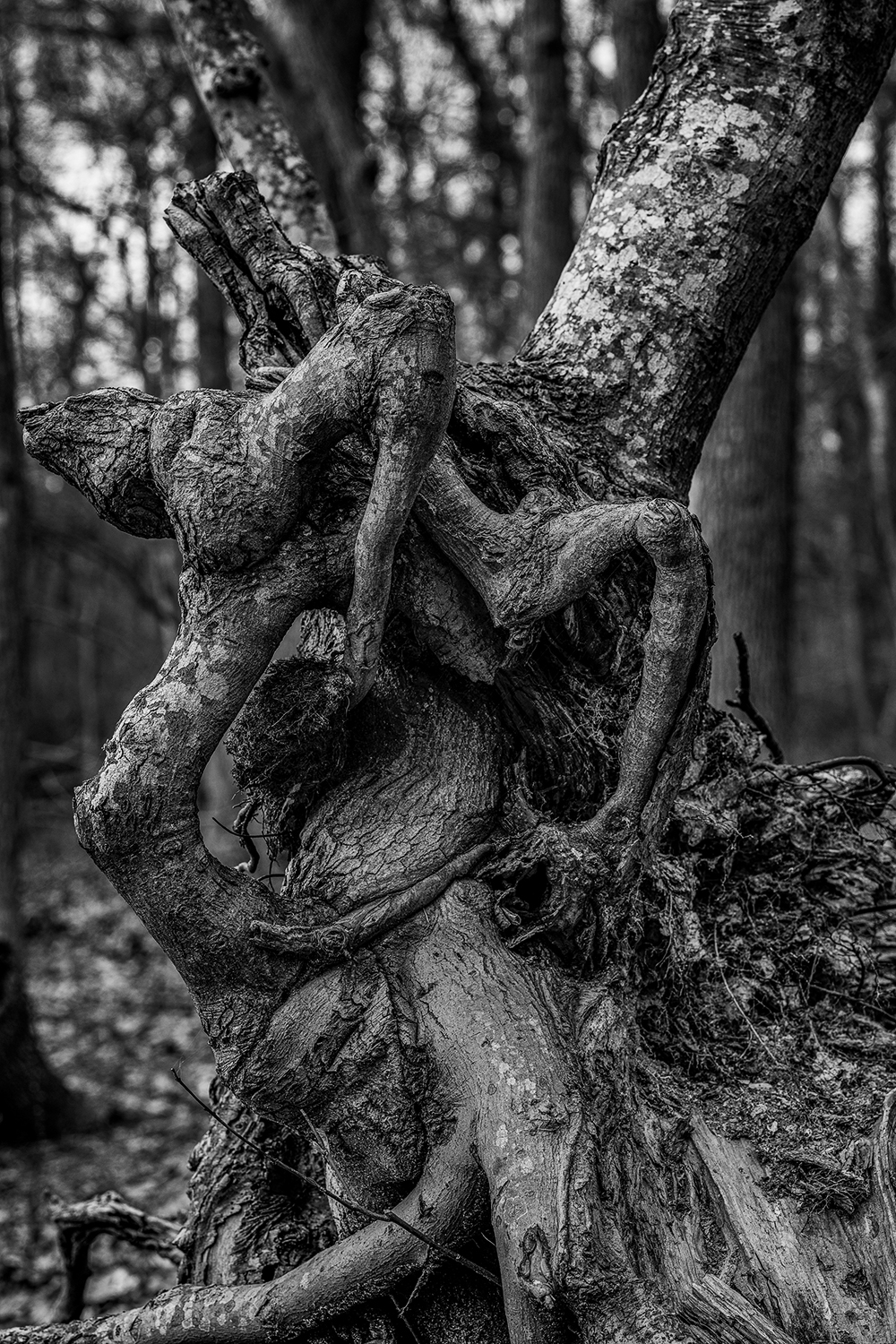 Mehrfar's images also show us how the forest allows us to escape and imagine beyond our immediate reality. From Hansel and Gretel to Angela Carter's reinterpretations of folkloric stories, forests are often represented as that which possess a set of enchanting qualities: by entering the woodland, we can depart from the real world in search of otherworldliness. We often imagine forests as the host for magical and mythological creatures, a tradition in which Mehrfar participates by abstracting shape and form to create mysterious images, such as Untitled (Stalactite). These mysterious creatures—revealed only through Mehrfar's titles—represent the forest as a place of refuge from the realities of our everyday lives.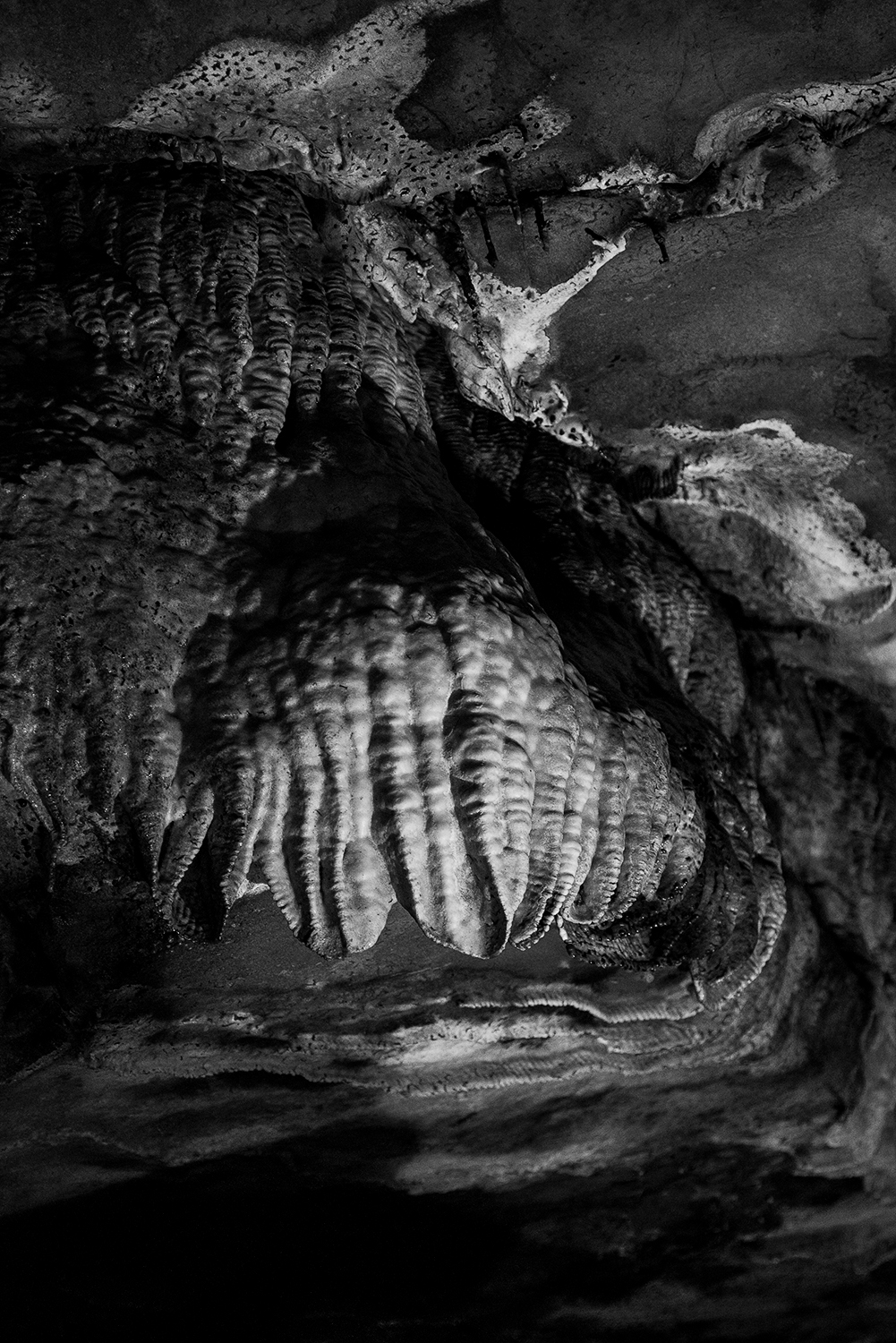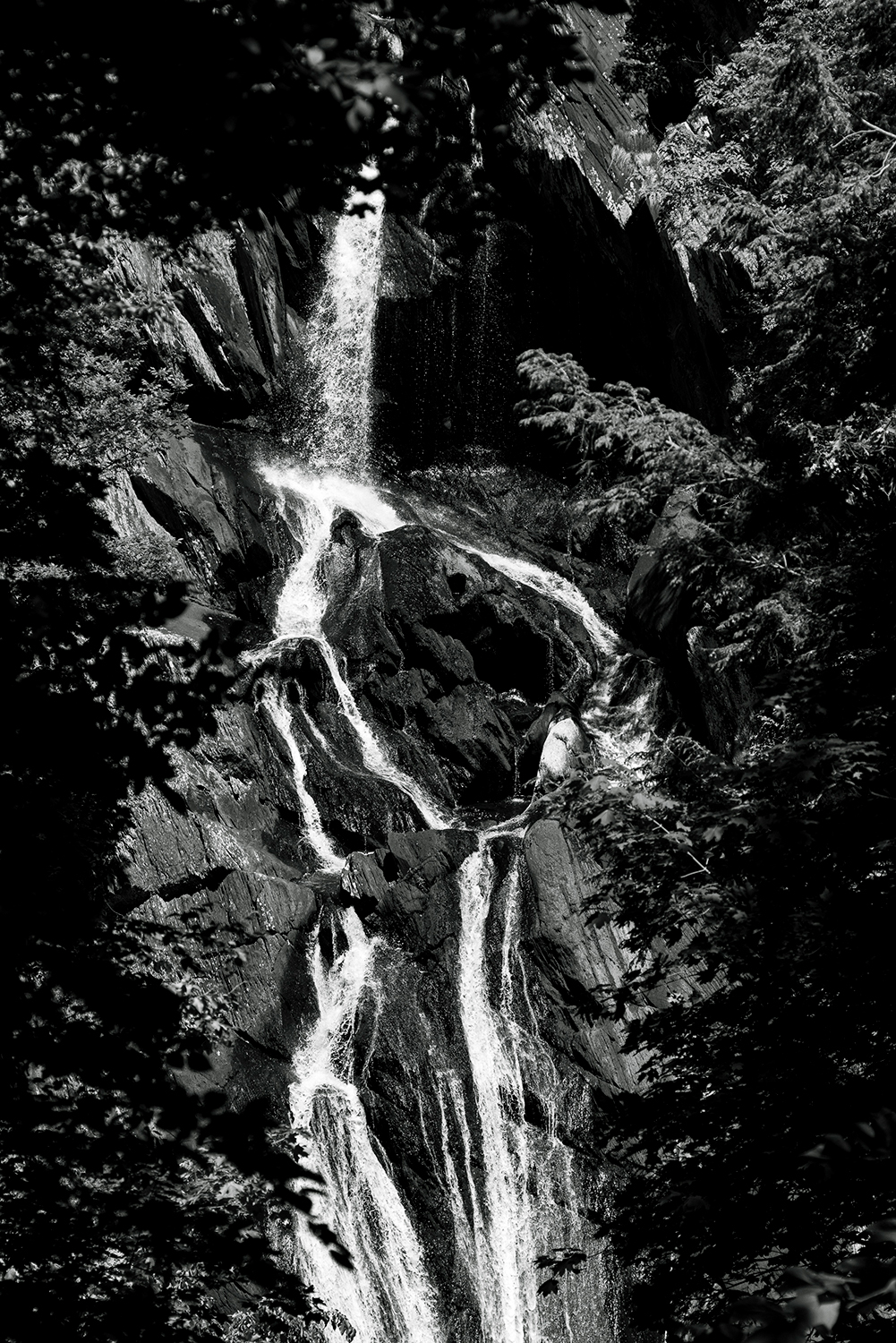 One must always look for symbols of hope. Yet during isolation, these signs were difficult to find. In the forest, we can find the equilibrium that has been lost over the past two years and look back wistfully to a time before the natural world began to die. As Mehrfar describes her own journeys into the forest:
'Cycles of growth, decay, and rebirth manifested as formal and fluid. Sometimes we were confronted with loss. Mostly, we found life.' [2]
Ultimately, we are all at nature's mercy. In the branch of philosophy known as aesthetics, the concept of the sublime emerged in seventeenth century Europe, to signify the beauty and power of nature—that which inspires both awe and fear. Mehrfar's images have a similar effect: these beautiful woodland images remind us of the powers that nature possesses, its ability to both create and end life. While we've spent the last two years coming to understand the destructive powers of nature, Mehrfar's series reminds us that we must find beauty in and kinship with nature too.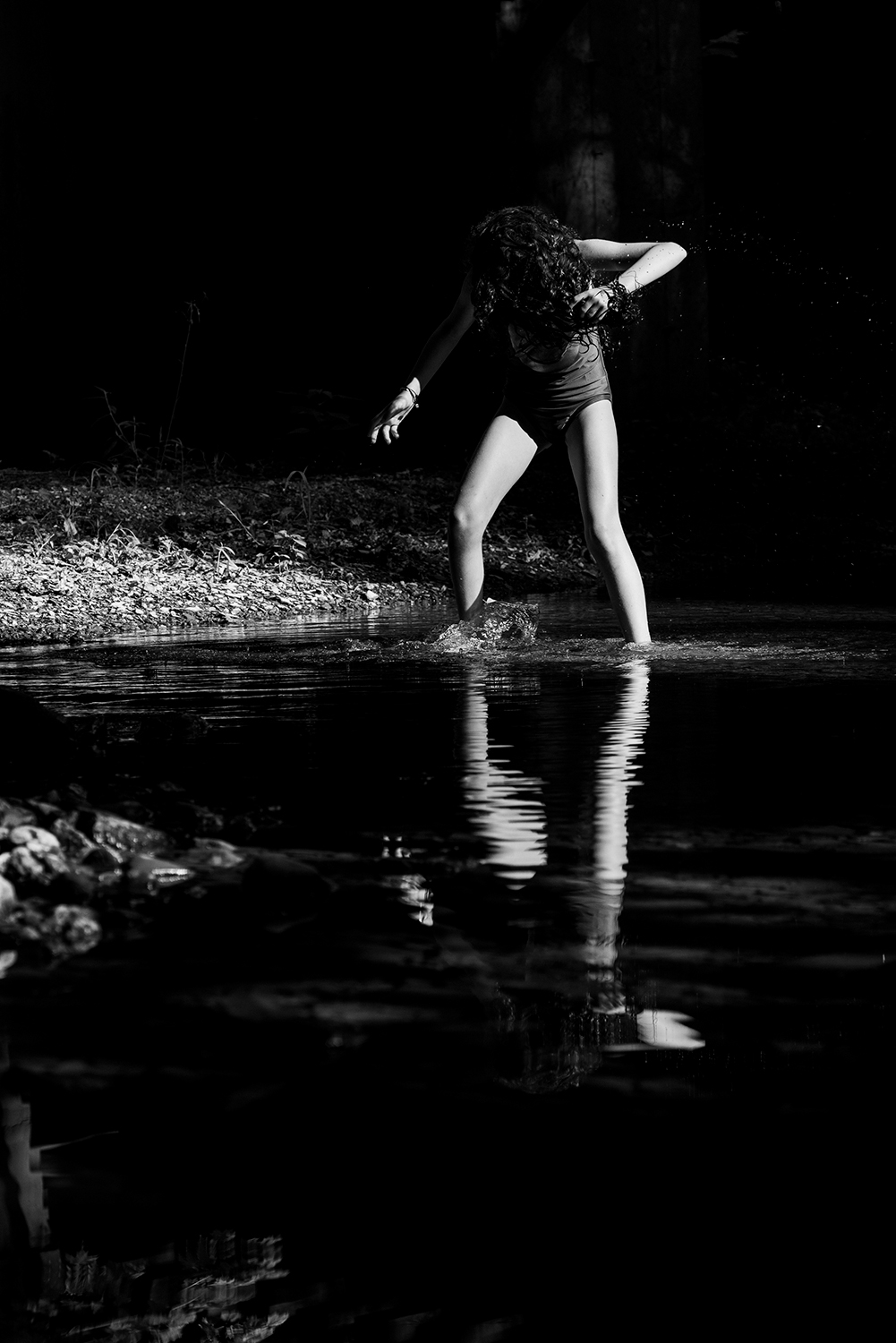 [1] https://www.stacymehrfar.com

[2] https://www.stacymehrfar.com
To learn more about Mehrfar's work, please visit her website.