#14 Environment
It's with pleasure that I welcome readers to this issue of Photography+. As the new Editor, it has been very exciting for me to put together this issue on the Environment with writers and artists whose work is urgent, provocative, and timely. Over the coming months, Photography+ will be working on innovative and creative stories that focus on how photography intersects with the everyday. Taking as a basis the crucial political and social issues of our time–climate change, pandemics, global vaccine inequality, workers' struggles beyond borders, and movements against state violence, for example—we will be asking how photography helps us both understand the world in which we're living and imagine a better, freer, more just future. Since we are in an era of profound ecological crisis, this issue is devoted to exploring the role of the photographer in documenting and confronting the climate catastrophe. Each writer and artist asks us to think through the relationship between photography and climate change, between the photographer and their environment. Ricardo Reverón Blanco reviews Mandy Barker's latest series, STILL (FFS), showing us how Barker imbues life into the lifeless bodies of her subjects, the Flesh-Footed Shearwaters of Lord Howe Island. Tshepiso Mabula ka Ndongeni tells us about Umhlabathi, a photography collective in Johannesburg that takes inspiration from soil in order to document racial and class inequality in South Africa. In our interviews, Nadia Huggins explains how her work with water allows her to re-represent the Caribbean beyond colonial imagery, and Lucas Leffler describes how his use of natural elements helps him create new photographic processes. In an article on sustainability and the photographic industry, Hannah Fletcher from The Sustainable Darkroom and Matt Barker from MPB tell us how they envision a sustainable future for photography and a collaborative community of photographers. Finally, for each issue of Photography+, we will be asking our readers to submit photographs in relation to the issue theme. We are thrilled to publish the first photograph drawn from our Community Submissions: Laura Denning's Toxic Monocultures (2021). I look forward to working with more photographers from the Photography+ community over the coming months. I hope you enjoy reading this issue! With thanks, Nisha
Want to hear more from Nadia Huggins? Watch below an interview between Editor Nisha Eswaran and artist Nadia Huggins where she shares insights into her practice, motivations and much more: 
Nadia Huggins was born in Trinidad and Tobago and grew up in St. Vincent and the Grenadines, where she is currently based. A self-taught artist, she works in photography and, since 2010, she has built a body of images characterized by her interest in the everyday. Her work merges documentary and conceptual practices, and explores belonging, identity, and memory through a contemporary approach focused on re-presenting Caribbean landscapes and the sea.
Huggins sat down with Photography+ to talk about her work and the link she draws between the ocean, colonialism, moving beyond stereotypical representations of the Caribbean, and the possibilities for connection between humans and the environment.
P+: Thank you so much for talking with us. To start off, could you tell us a bit about yourself and why you became a photographer? What drew you to photography as an art form and what are your current projects/interests?
NH: Thanks so much for reaching out to me. I started out with an interest in photography when I was about seventeen, which was mostly influenced and nurtured by my father's encouragement—he was an architect. I was incredibly fortunate as a young person growing up in the Caribbean to have parents who encouraged me to pursue a creative field. I originally wanted to study film but, unfortunately, could never really afford to get off the island (St. Vincent and the Grenadines) to pursue this. I developed a practice in photography over the years and got experience from working for various video production companies that specialized in advertising. It wasn't until closer to 2010 that I really started to seriously think about my practice as an artist and begin to develop projects that expressed a more authentic perspective of how I wanted Caribbean life to be represented.
I think my first entry point into photography as an art form came mostly from album covers. I really loved the way images could embody the idea of a sound. It opened up my understanding of what photography could be about. As far as my current interests, I've always tried to explore the intersection between the natural environment and human stories; even with the absence of the human body in an image, there is still an awareness of its presence. St. Vincent has recently experienced several explosive volcanic eruptions during the month of April 2021, and I've been documenting the landscape before, during, and after this natural disaster, but from a personal perspective.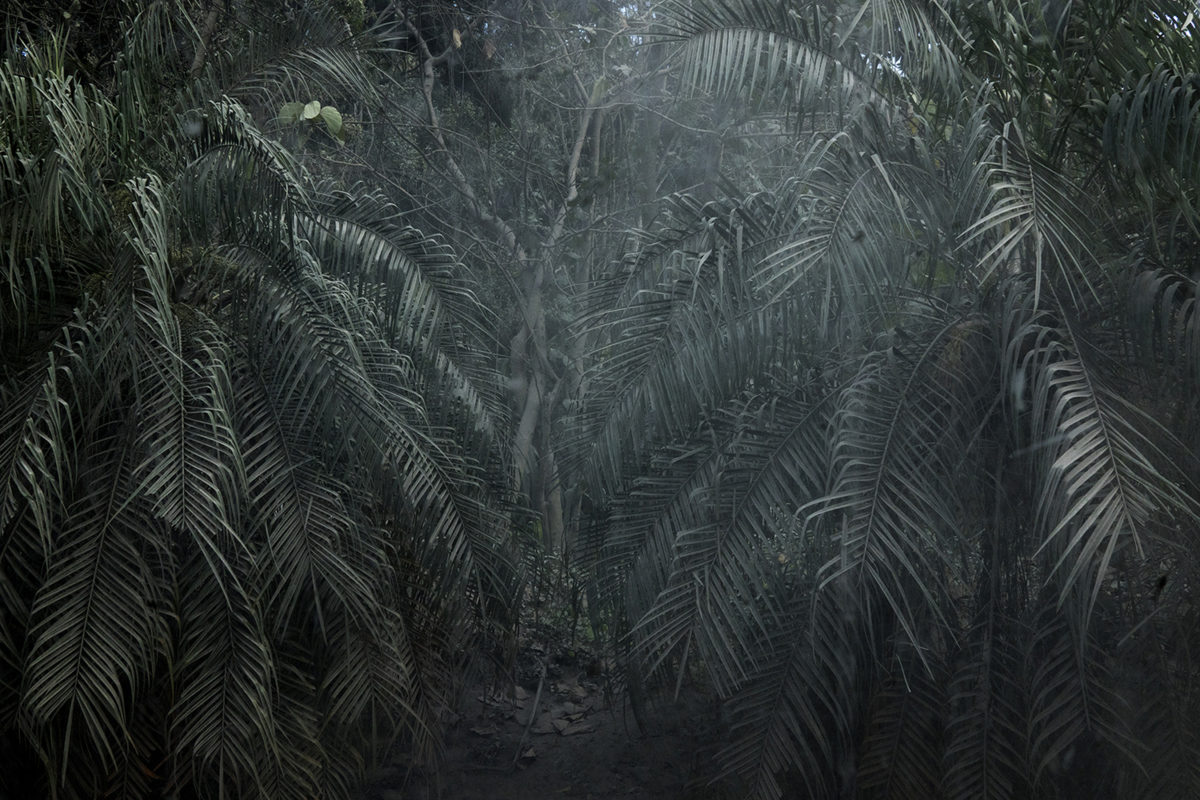 Your work is incredibly beautiful and tells us so much about how we are shaped and changed by the natural world. I'm especially moved by the connection you draw between bodies of water and masculinity, race, and class in your works Circa No Future (2014-ongoing), Transformations (2014-16), and Is That a Buoy? (2015). Can you tell us about why you are drawn to working with bodies of water and why they recur in your work as places of freedom and possibility?
NH: I noticed there was a huge gap in the sort of imagery being created in the sea, especially within the Caribbean. A lot of the underwater imagery that exists has either been scientific documentation of marine life or more tourist-based images of people snorkelling or basking along the shores. I felt that there was an under-representation of Caribbean bodies (mostly mixed-race or Black) that was not present in this imagery. It's strange to have entire peoples erased from the landscape and seascape, especially when we have such an obvious relationship to the water because we are surrounded by it. While the Caribbean has a complicated history with the ocean because of the transatlantic slave trade, looking at people's relationship to the ocean now, especially in a post-colonial context, shows the ways that we have adapted and reclaimed these spaces as our own. I think this adaptation and re-imagining of ourselves is where freedom and possibility lies.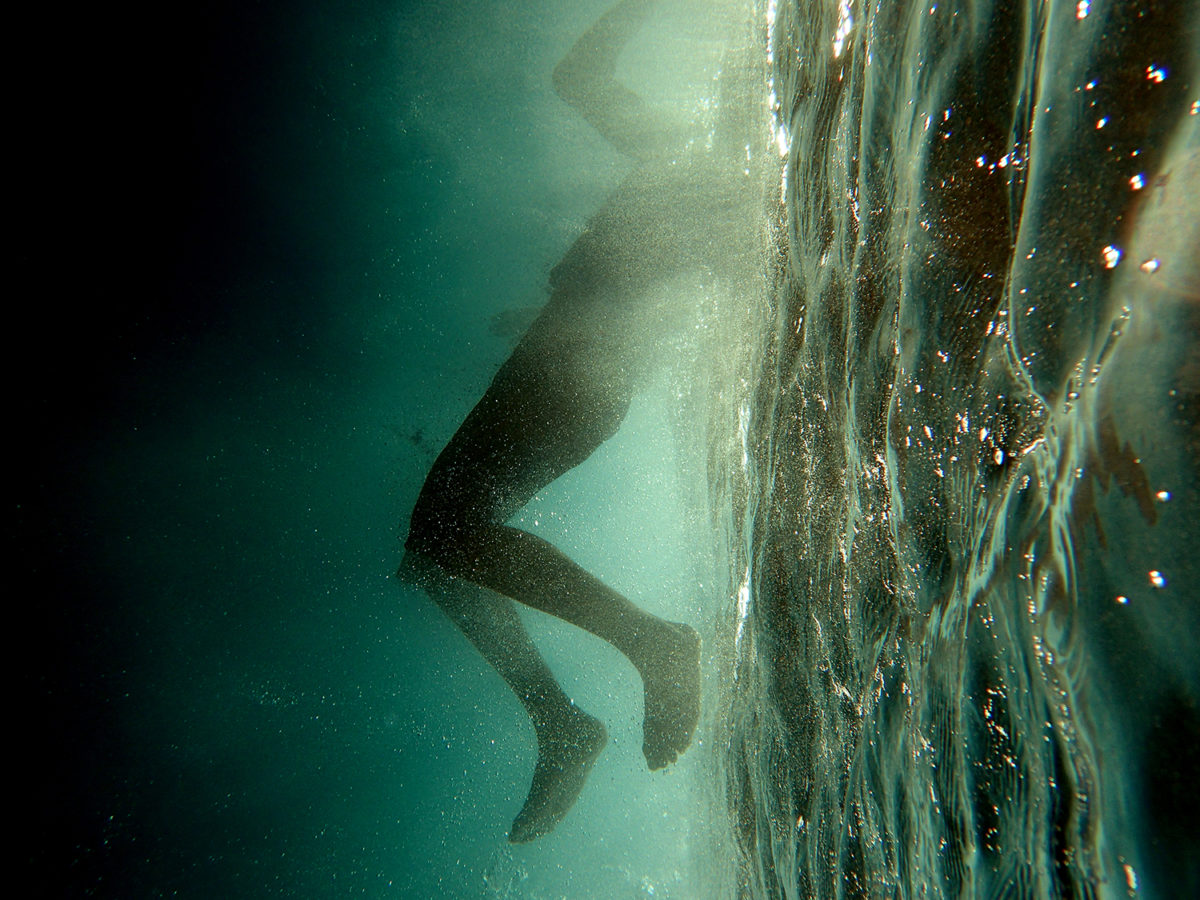 P+: You've selected a few images to share with us here. Can you tell us a bit about these images and how they work together as a group?
NH: The works I've highlighted span between a range of projects. However, the fundamental idea behind all of the work is centred around human and environmental transformation, adaptation, and resilience. The Circa No Future image focuses mostly on the vulnerability of the bodies of young Black adolescent boys once they break through the surface of the water—it is an attempt to show the possibilities that exist separate from the social constructs that limit us on land, which tend to pigeon-hole us into ideas about ourselves. 
The Transformations' image is from a series of self-portraits that explore the tensions that exist between me and the marine environment. It is an attempt to close the gap between both worlds and find a commonality in the existence of both human and multi-species.
Finally, the images from a more recent series I've been developing—called The Beginning is the End and the End is the Beginning—focus on a personal experience of going through a volcanic eruption on St Vincent. This series is my attempt to reframe the image that has been stereotypically documented of the Caribbean in the face of a natural disaster. I wanted to capture a more nuanced experience and challenge the ideas of the Caribbean as being just a place of escapism for tourists. I wanted to show the realities of what we might be grappling with on a more local and regional level.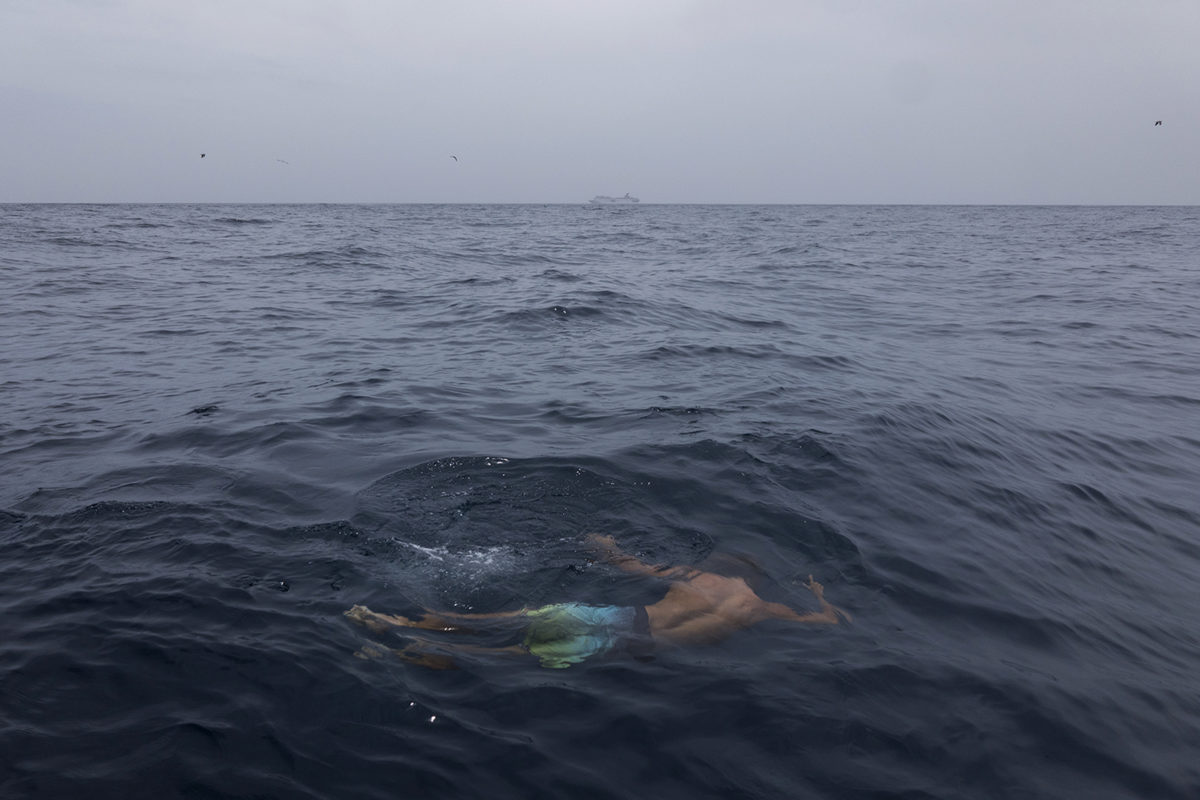 P+: Since we're in an era of profound ecological crisis that is causing so much suffering around the world (especially in the global South), we're devoting this issue of Photography+ to better understanding the place of the photographer in confronting and documenting this crisis. Do you have ideas on how photography in general – and individual photographers in particular – might contribute to our collective efforts to intervene in the climate crisis and heal the suffering that it is causing?
NH: On an individual level, even though the big picture may seem incredibly daunting, it is important to keep telling more personal stories about our experiences during this critical time. Through this, we can get a fuller representation of truth in the image. We're inundated with so much imagery circulating these days, but it's hard to find a real connection and, of course, different images are going to affect everyone differently. That being said, if each individual focuses on their own underrepresented issues and experiences, we will create a much greater collective understanding of what we are really confronting. We need to highlight and give a voice to those who don't feel as though they have a platform to say anything because those are the people who suffer the most in the end.