#20 The Graduate Issue 2023
This year The Graduate Issue attracted more submissions than ever before, from artists from all over the world. The ten projects selected and shown here use photography in intelligent and at times ground-breaking ways, dealing with urgent issues such as the environment, identity, and violence, as well as the medium of photography itself and how it's implicated in these problems. We celebrate: Yshao Lin, Massimiliano Corteselli, Antollini Otic, Alejandra Orjuela, Lyssa Harakis-Parish, Sumi Anjuman, Aaryan Sinha, Maki Hayashida, Anja Segermann, and Vavara Uhlik. Photoworks thanks all who put forward their work, and the selection panel who had the difficult task of whittling these projects down: writer and curator Sunil Shah, Seen Fifteen gallerist and Peckham 24 co-founder Vivienne Gamble, Photoworks writer in residence Tanlume Enyatseng, Photoworks curator Julia Bunneman, and Photoworks Editor Diane Smyth. Thanks also to Photoworks Digital Marketing Officer Natalia Gonzalez Acosta, who provided expert help on the day. This year the selection panel recognises two additional Highly Recommended artists: Andrew Awanda for his project LOVE IS THE MESSAGE, an energetic look at the queer scene in Baltimore, and Tim Rod for his series Don't Forget the Knifish, which explores the relationship he has established with his father, who he first met at the age of 26. We wish them, and all other 2023 graduates, the very best of luck for the future.
Trigger warning – this article contains references to rape and sexual assault
Now based in the Netherlands, Sumi Anjuman was born in Bangladesh where, she says, growing up as a woman "entails navigating a maze of a complex patriarchal compass". According to a report in the Dhaka Tribune, based on statistics compiled by human rights organisation Ain o Salish Kendra, an average of four women and girls were raped every day in Bangladesh during the Covid-19 pandemic. River Runs Violet is Anjuman's protest against this growing "Rape Culture". Working with a rape survivor using the pseudonym Zana, Anjuman created a visual correspondence allowing both women to give their perspective via found images, embroidery, drawings, and text. In 2011, Zana was raped and assaulted by her schoolteacher for 36 days; the perpetrator was jailed for 13 years in 2015, yet laughed after the verdict was given. Zana was brought close to suicide by this experience, and writes that: "Some blood is not just a river that flows down one's body; its wound turns violet and lives in the unconscious forever."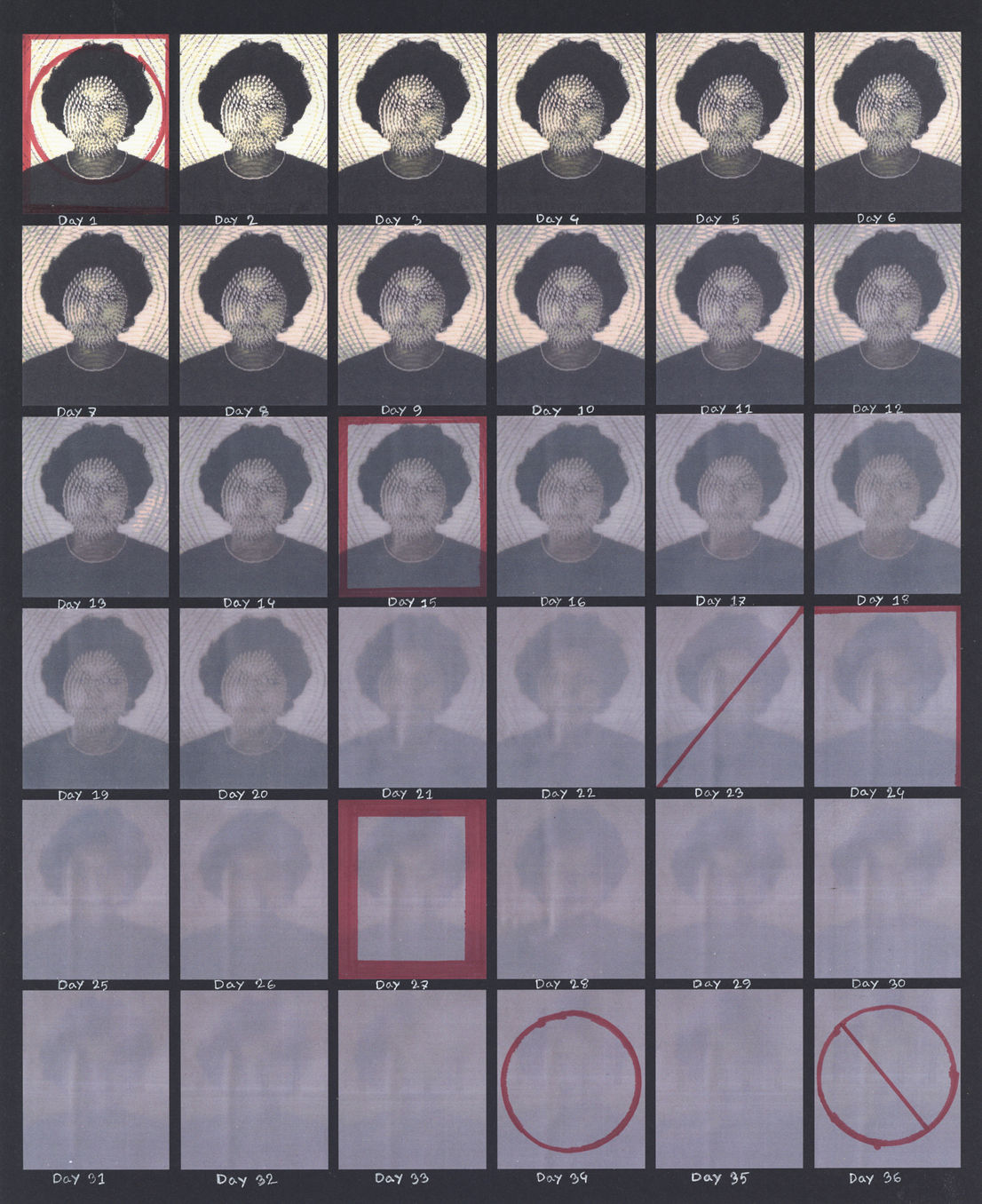 Sumi Anjuman was born in 1989 in Bogura, Bangladesh. In 2020 she graduated from undergraduate study at the Pathshala South Asian Media Institute in Dhaka, and this year she graduates from the MA Photography and Society at the Royal Academy of Arts, The Hague, Netherlands. Anjuman has previously exhibited her work at Chobi Mela in Dhaka (2021), and as part of the Carte Blanche Students show (2022), and was a BJP One to Watch (2020). 
Find out more about Sumi Anjuman here.