17 October 2020,
2pm (LDN), 3pm (PAR), 9am (NY), 10pm (TYO)
A practical workshop with artist Hannah Fletcher and artist and curator Melanie King as they explore alternative approaches to making work. Suitable for those interested in developing their own practice through an environmental lens.
The Sustainable Darkroom is a research, training and mutual learning programme, to equip cultural practitioners with new skills and knowledge to develop an environmentally friendly photographic darkroom practice.
Initiated in 2019 by Hannah Fletcher, the project intends to lead a movement in challenging the environmental impact and sustainability of darkroom practices. Taking its form in publications, residencies, workshops, talks, symposiums and training sessions.
This workshop will provide you with the essentials of what you need to know to make plant-based photographic developer for chemigrams. Hannah Fletcher / Melanie King will guide you through a range of techniques using your plant-based chemistry to manipulate the surface of the photographic material. She will demonstrate the use of various household materials and non-toxic chemicals that can be used to create resists and for mark making.
Throughout the workshop, the participant will be encouraged to consider where all of the materials have come from and where they are going next, discussing material value and impact.
Essential materials:
weighing scales
5 grams Vitamin c (ascorbic acid) – powdered is best, but if you can't get hold of it, then tablets will also work50 grams Washing Soda (otherwise known as Sodium Carbonate or
Soda Crystals)
A splash of photographic fixer
200 grams of salt
5 x Trays (old Tupperwares can also be used, but make sure you don't use them for food after)
a pair of gloves or tongs
A spoon or stick for mixing
50 grams of plant matter chopped up + 500 ml of boiling water poured over it and left to stew in a jar over night prior to starting the workshop
Silver Gelatine or colour photographic paper (old, expired or fogged works just as well)
Additional Materials*:
*gather any of these materials that you can find around your house, there is no need to have them all, but a selection of things from the list or other things you find to experiment with during the workshop will be good.
Resists:
Tapes
Glues
varnish
Flour paste
syrups
jams
spreads
Clay
wax
Natural / alternative chemicals:
syrups
oils
jams
spreads
vinegars
natural dyes
juices
Wine
Clay
Earth
Urine
blood
sea water
any household ingredients
Methods of application:
Paint brushes
sponges
rags
hands (gloved)
spatulas
breath (blow through straw for more control)
plants / twigs
spray bottle
stamps
Hannah Fletcher is a London based artist, working with cameraless photographic processes. Her work intertwines organic matter such as soils, algae, mushrooms and roots into analogue photographic mediums and surfaces. Simultaneously, exploring environmentally and ecologically-focused issues. Working in an investigative, pseudo scientific and environmentally conscious manner, Hannah combines scientific techniques with photographic processes, creating a dialogue between the poetic and political.
Most recently, she has initiated and is running The Sustainable Darkroom Project; an artist run research, training and mutual learning programme to equip cultural practitioners with new skills and knowledge to develop a more environmentally friendly analogue photography / darkroom practice. Tackling issues including, but not limited to; the volumes of water used to wash films and prints, the resin coated paper going to landfill, the harsh development and fixing chemicals and heavy metals polluting soils and aquatic systems, bovine gelatine coating paper and films. Earlier in the year, she successfully received a grant from Arts Council England for part of this project, followed by funding from the London Community Support fund, with support from Guest Projects, Gasworks and The Triangle Network and is constantly looking for ways to continue to push it forward and keep the momentum growing.
Hannah is currently a resident tutor at The Koppel Project Campus, an alternative educational programme in Holborn, London. Here, she has been running a course on sustainable alternative photographic processes and the rituality and performativity surrounding the making of the image.
Hannah has exhibited and run workshops in group shows and festivals across the UK and Europe, including Belfast Photo Festival, Art Rotterdam, Unseen (Amsterdam), Art The Hague, Tate Exchange, The Photographers Gallery (London), Sluice HQ (London), Gerald Moore Gallery (London), RAW Labs – Bow Arts (London), The Garden Room Gallery (Totnes), Four Corners Gallery (London), Ugly Duck (London), Shaelpic Photokunstbar (Cologne), Revela.T Festival (Barcelona), O3 Gallery (Oxford). Hannah also teaches workshops and gives public talks in alternative photographic processes and sustainability within the arts. She has taught at venues including The Science Gallery, The Royal Academy, The Royal College of Art, London College of Communication, Chelsea College of Art, Seen-Fifteen Gallery, Photofusion, Bright Rooms , The Lightbox gallery and Museum, and Canopy Market.
Joining instructions for how to join this workshop on 17 October will be announced closer to the event. Please check back or keep an eye on our social media channels.
Book a place:
How do I decide what is the appropriate amount to pay?

You can use the following as a guide:

If you are employed full-time and receive a regular salary then please pay full price.
If you are a student and can afford to buy a ticket then please use the concession rate.
If you don't currently feel you can manage to pay the ticket price then please feel free to 'pay what you can' or enter 0 for a complimentary ticket.

All speakers are paid a speakers fee for the events and any revenue goes towards supporting artists. Let us know if you have any questions info@photoworks.org.uk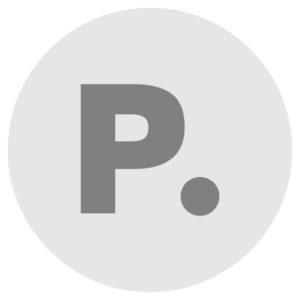 Workshop: Environmental approaches in the darkroom 17 Oct
From: £0.00