#13 The Graduate Issue
After another challenging academic year where many photography students were taught remotely and faced limited access to campus and facilities, we celebrate the work of ten graduates from around the world. Jodie Bateman, Lina Geoushy, Matt Hind, Lena Holzer, Wing Ka Ho, Esther Gabrielle Kersley, Marianne McGurk, Ryan Prince, Agnieszka Sejud, Felix Schöppner.  The selected projects reflect a range of ideas and experiences, from personal projects born out of lived experience to work tackling current social and political issues. Special thanks to the selection panel including; Natasha Caruana, artist, lecturer and mentor, Daniele de Luigi, Curator Giovane Fotografia Italiana, writer and critic, Ian Howarth, Photographer and Content Creator MPB, Tshepiso Mabula, Photoworks writer-in-residence and photographer, Maryam Wahid, artist and lecturer, and Julia Bunnemann, Photoworks Curator. A huge thank you to our sponsors MPB and print partner Spectrum Photographic for selecting four lucky graduates to support with kit loan and a printing voucher.
HOAX
Agnieszka Sejud's HOAX (2016–20) was initially a record of the artist's surroundings, but political changes led her to focus on the gradual dismantling of the democratic structures in her home country, Poland. Anti-EU, nationalist, xenophobic and fascist sentiments are becoming increasingly mainstream, the Catholic church's influence on the state remains strong and women and racial and sexual minorities face growing discrimination. Sejud aimed to capture the national Catholic narrative in images that embrace a distinctly Polish aesthetic. The beautiful impression evoked by the colourful photographs is deceptive: the artist manipulates her imagery to mirror the spread of disinformation in Poland. The series reflects the struggle to identify the truth of a situation from the broad stream of conflicting opinions, conjectures and emotions disseminated through public media channels.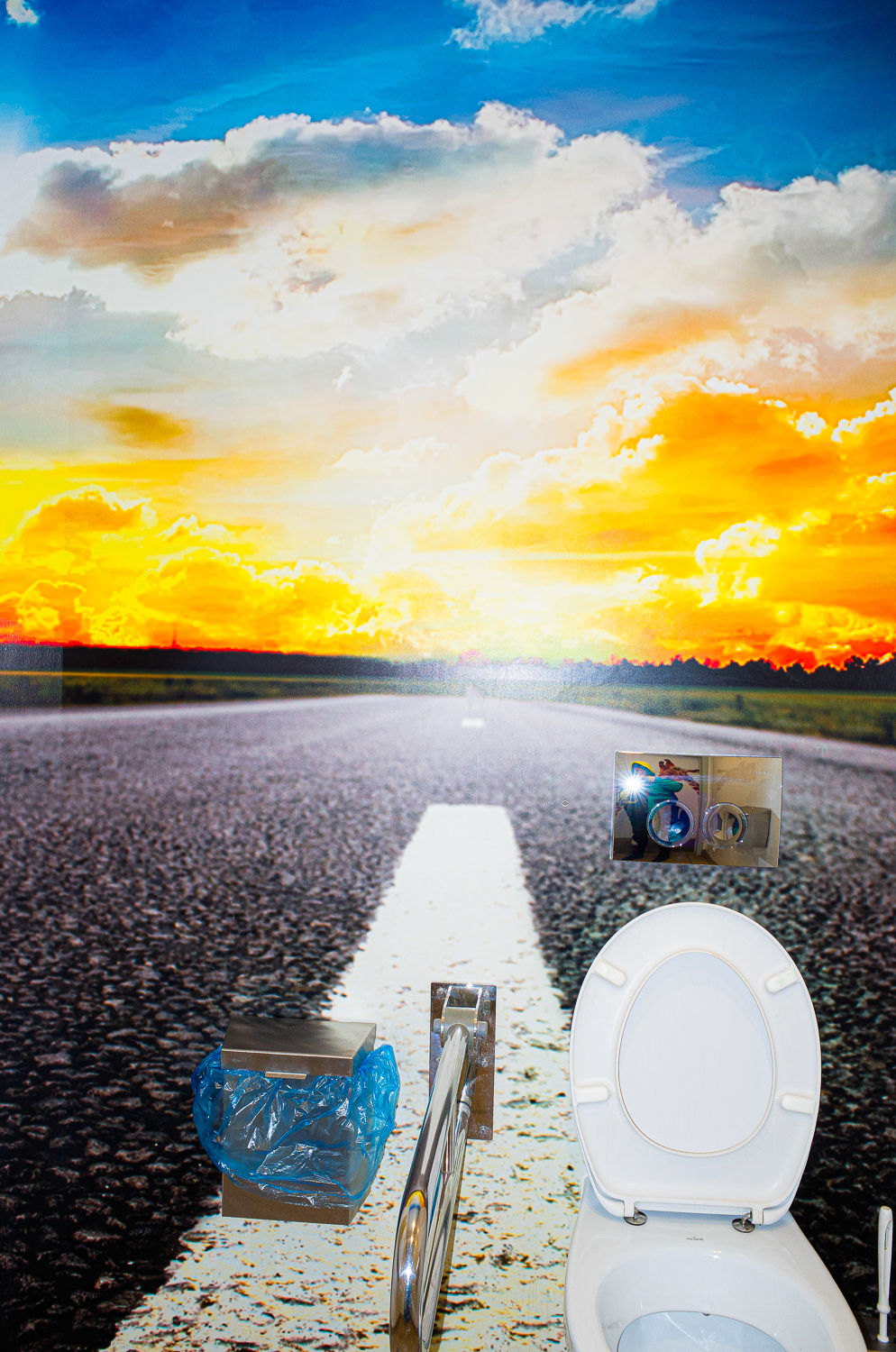 Agnieszka Sejud (born 1991) is a photographer, visual artist, activist and one half of the artistic duo KWAS. Sejud graduated with a BA in photography from Silesian University in Opava, Czechia, in 2021.