#12 Time
Time travel, coming of age, vintage games and youth culture all feature in this new issue of Photography+ Time.
Antony Cairns
'
 project 
Gordon Earl Adams – Eternal Time and Infinite Space
 explores one man's pursuit of time travel. While 
Kíra Krász's
 portfolio documents her confinement during lockdown through the lens of the classic 1980s video game Tetris. 
Luo Yang's
 ongoing series documents youth culture in contemporary China. Writer-in-residence Tshepiso Mabula ka Ndongeni introduces us to the work of Johannesburg-based photographer 
Ngidi Thandolwemfundo
. The work explores Thandolwemfundo's journey into fatherhood, reflecting on how this specific change has made him the man and artist he is today. We delve deeper into the work of 
Tarrah Krajnak
 as she uses photography and text to engage with her native Perú and her given indigenous identity while investigating socio-political events in Peru in the late 1970s. We also explore the work of 
Shiraz Bayjoo
 and his project 
Searching for Libertalia
, an exploration of the layered history of Madagascar.
Interviewed by Shoair Mavlian, Photoworks
Antony Cairns (b. 1980) is a London-based artist. His work primarily focuses on the city and the urban built environment in global metropolises such as London, Tokyo and Los Angeles. His abstract images fuse photography and technology in the making and printing process, utilising both new technologies and those that are now deemed obsolete. We spoke to Cairns about his project Gordon Earl Adams – Eternal Time and Infinite Space, which explores one man's pursuit of time travel.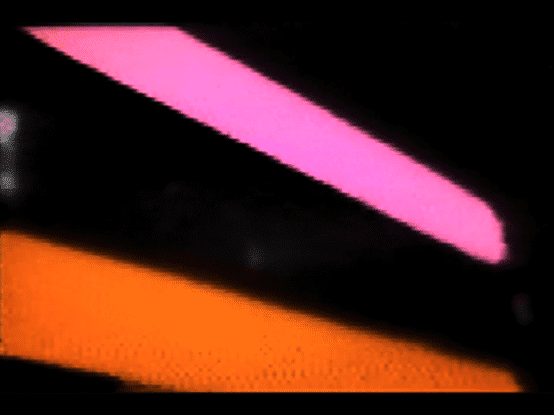 Who was Gordon Earl Adams? 
Gordon Earl Adams was an engineer, scientist and seeker of spiritual truth. At some point in the late 1920s in the basement of his house in Shepherd's Bush he constructed an extraordinary device, designed to over-reach the boundaries of time and space. This is not a fictional tale: it is proven to be a truth by the many albums of research notes, designs for his machine, calculations and photographs of the device he built. These records survive and were acquired by the Archive of Modern Conflict (a private photographic collection) via auction in 2010. 
Gordon Earl Adams – Eternal Time and Infinite Space is a fascinating project. Can you tell us how you started working on the project and how the work has developed? 
I came across Adams's interesting story during my time working with the Archive of Modern Conflict. I worked with them for many years, and part of my job was to understand in more detail the collections of material that they collected. This story was very intriguing and evoked ideas and questions in my mind. Did the machine actually work? What happened to Gordon Earl Adams? Where is the machine now? None of these questions could be answered, so I decided to create answers – or perhaps it's better to say I wanted to continue the story that Gordon Earl Adams had started.  
I wrote a short story based on the idea that Adams's machine worked in some capacity and it transported him into a future time. Disoriented, he begins searching for ways to get back, while also discovering that he perhaps was not entirely present within the new future he was seeing. The reality of his situation slowly bares down on him – that he is actually trapped in a digitally made virtual world from which he cannot escape.  
It is on this short story that my visual works are based. When I then decided to create the work through imagery, I used the idea that Adams is recording videos of a future he has been placed in. These video clips are accompanied by a text, a note, some sort of contemplation on the idea of conventional time and how a more unorthodox theory could be assimilated.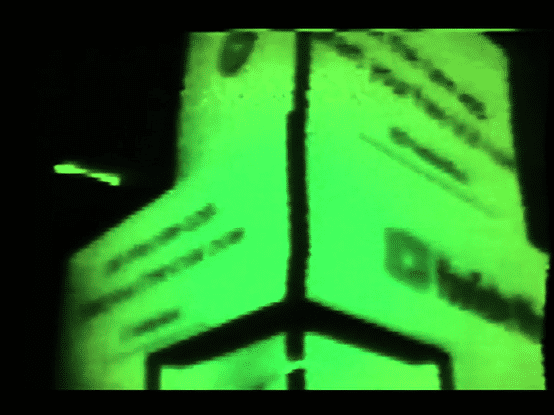 Visually, the project moves between different times and spaces, the past – represented by archival images, research details and instructions written by Adams himself – and the future. How else does the project deal with the idea of time and more specifically time travel? 
The project was born from an historical archive, but the visual works are from the present day. The apparatuses used to create the visual works are also from the past, using outdated video and photographic technologies to create imagery that is meant to represent a future time. So you can say the idea of time travel is the constant theme for this body of work.   
The work is also closely linked to your own interest in technology and the way you use obsolete technology to reimagine the world. What drew you to using this particular type of technology/aesthetic to represent Adams's time travel? 
As mentioned in the previous answer, the video works have been created using an outdated video camera: a PXL2000. This video camera, produced in 1987 by Fisher Price, is a strange, unique part of photographic history. It records video footage onto audiocassette tapes in black and white at a very low resolution (120 x 90 pixels). The recordings made on this device lend themselves to the creation of an abstracted imagery through the apparatus itself laying its very unique process onto the video recording. A city recorded at night using a PXL2000 can start to become video data files from an unknown time or place. These original files were black and white, but I have colourised them using another obsolete video/photographic device: a Tamron Fotovix. This device allowed me to add a running spectrum of colour onto the original monochrome footage. I wanted to add colour to the work, as it helps to move the visual imagery out of the past and into the future.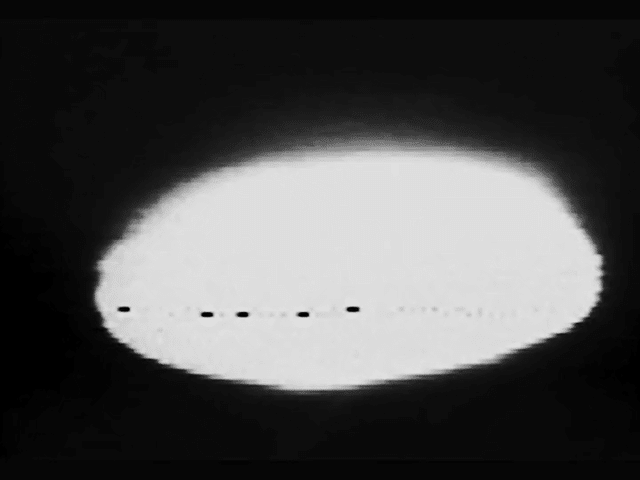 The project taps into the power of the human imagination, the power to think beyond the present and to imagine alternative possibilities. It celebrates the idea of progress. What can Gordon Earl Adams's story teach us today?  
Gordon Earl Adams story is fascinating for me. I have been lucky enough to explore his archive, and it gave me inspiration to create this body of work. The idea of time and photography is a constant theme within my practise. I like to explore the process of photography, its link to technology, the tools and equipment loss within the history of the medium. Reproduction within photography could be seen as a closed loop, just like the conventional theory of time. But just like Gordon Earl Adams, this project aims to question these theorems. Can time become something that is non-linear? Is photography something that can be used to expose and reveal the answers to this question?  
Where can we see more of your work, and do you have any exhibitions coming up? 
I have an installation of this work in a group show titled 'What Remains' with Encounter Contemporary from 20 May – 7 June in London. I also have a solo show titled 'CTY_TYO3 TYO4' at the Webber Gallery in London until 6 June.