#21 Thingification
In 1950 Aimé Césaire published the essay Discourse on Colonialism, a blistering critique of colonial attitudes that helped found the négritude movement in Francophone literature and post-colonial studies more generally. The essay contains the formulation 'colonisation = thingification', an insight that directly inspired the latest Photoworks Annual, The Thing. Taking a look at series by contemporary artists, The Thing considers how photography 'thingifies' and how those using the medium can push back. This issue of P+ takes these ideas as a starting point and includes an introduction to the themes and artists included in Photoworks Annual #30 – The Thing. But it also includes new articles and interviews. Photoworks writer-in-residence Tanlume Enyatseng has interviewed Kwazokuhle Phakathi, for example, a South African artist whose series Almost Everything Has Happened considers how xenophobia and division are sown in southern Africa, via contemporary TV imagery but also attitudes entrenched during the colonial period. Meanwhile, Rachna Shetty from the MAP Academy in Bengaluru considers images made by the colonial powers in 19th century India, and what they say about these powers' worldview and about photography. Elsewhere, Brasilian photographer Emilio Azevedo discusses his series Rondônia, which shows how photography has been used to physically and also mentally impose a certain perspective on the Amazon, while Kirsty Mackay talks through The Magic Money Tree, a project on those subjected to poverty in the UK which uses collaborative approaches and guaranteed anonymity to avoid 'thingifying' those it shows. Finally, Photoworks Learning and Engagement Consultant Juliette Buss and Photoworks Curator Julia Bunnemann discuss how the organisation has been evolving in order to collaborate with neurodivergent artists. 'Do you think we can say that Photoworks is anti-thingification?' Buss asks at the end of their conversation. 'We at least try,' Bunnemann responds. Diane Smyth Editor
P+ writer in residence Tanlume Enyatseng explores xenophobia in Southern Africa with Kwazokuhle Phakathi – the South African photographer behind Almost Everything Has Happened, a conceptual look at the manufacture of separation and distrust.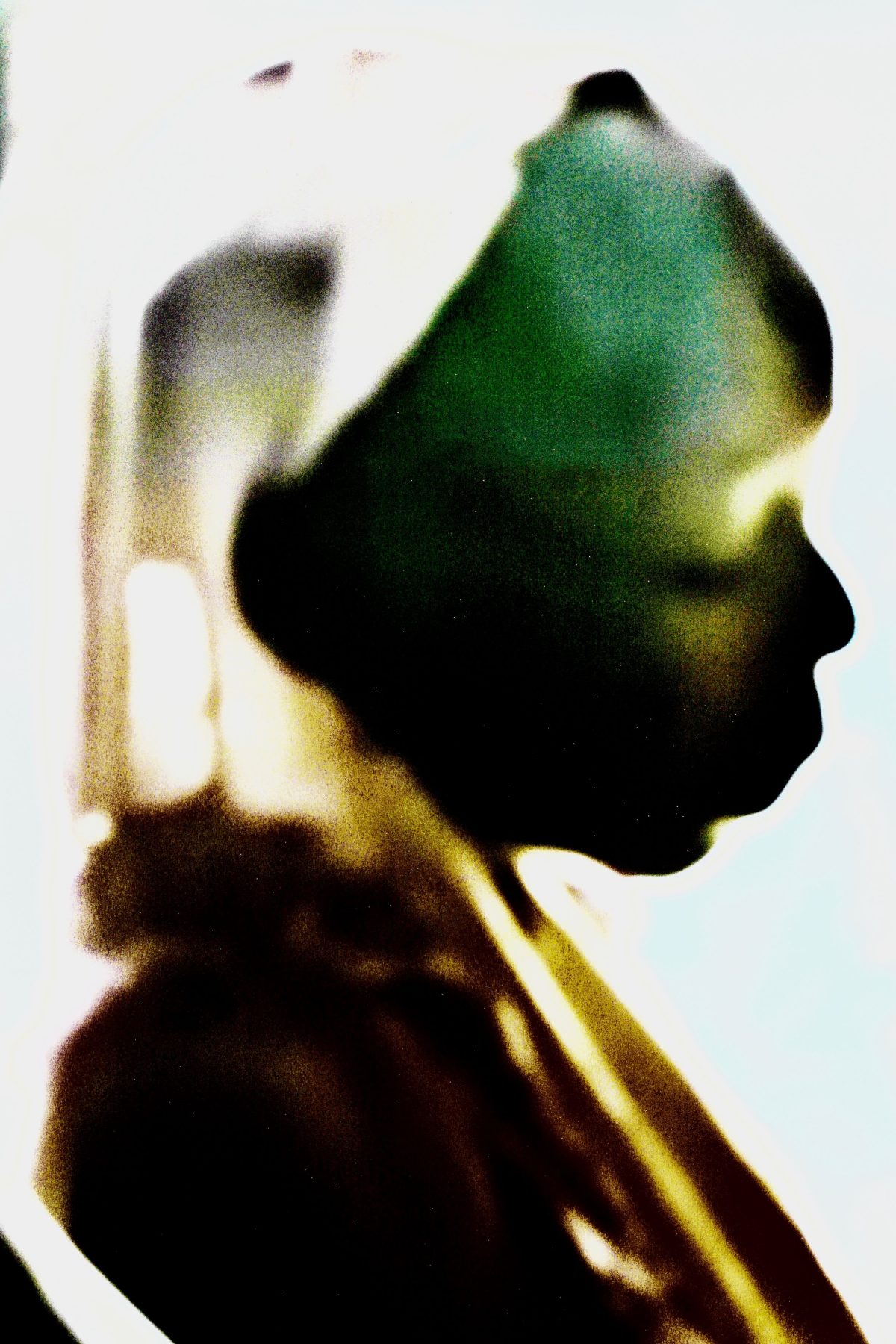 Photography as a practice has harnessed the power of a single image's ability to transcend words, provoke emotions, challenge perspectives, and shed light on pressing social and political issues. Kwazokuhle Phakathi, a South African photographer based in Johannesburg, has used this power to address a deeply rooted problem, xenophobia in Southern Africa. In his series Almost Everything Has Happened, Phakathi delves into the heart of this issue, using his lens to capture its complex narratives and consequences.
Almost Everything Has Happened has its roots in 2022 when a wave of xenophobic attacks were making headlines in South Africa. Phakathi was deeply affected by the conversations and media coverage surrounding these incidents, prompting him to trace back through the history of Africa, in an attempt to pinpoint when the culture of separation and distrust had begun. To connect with the continent beyond South Africa he turned to television, photographing historic and contemporary broadcasts.
Delving into the TV, he began to uncover Africa's long history of failed attempts at social, political, and economic liberation – a history that spans four centuries, and seemingly still offers no resolution. The title Almost Everything Has Happened encapsulates his weary sense of repetition when faced with these many years. 'Almost everything has happened, from mass migrations to widespread genocides,' he muses, 'for the seemingly impossible pursuit of an elusive freedom and autonomy.'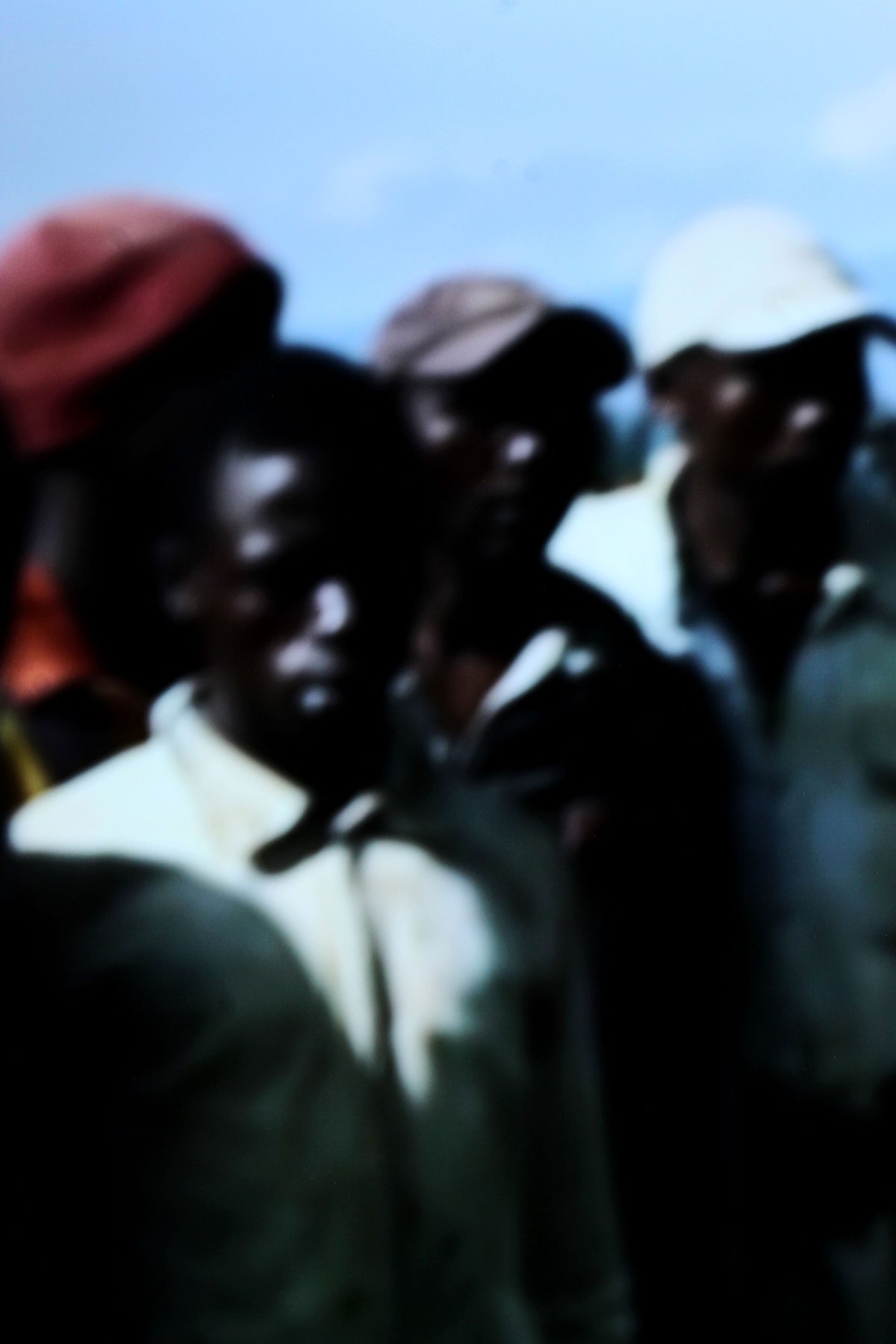 Phakathi recognises that photography is a double-edged sword, that it can be wielded as a tool for propaganda and misinformation, particularly when examining Africa's colonial history. But he also believes it possesses the unique ability to reveal the unseen, making it a powerful catalyst for lasting change and transformation. And Phakathi was drawn to the medium because of its unparalleled ability to evoke emotion, and transcend linguistic and cultural barriers. 'It can cut through all the noise unlike any other visual art,' he says.
Xenophobia, as Phakathi defines it, is the systematic erasure of identity, an insidious process that dehumanises entire communities. He emphasises that this issue is not confined to Africa, pointing out, 'Xenophobia is a complex issue, especially in South Africa where there is a significant number of foreign nationals from the continent. However, this is not an African issue but a global one, as we've seen this practice of erasure deployed on every continent, in recent history. Through photography, I am wanting to highlight this perpetual erasure and the subsequent uncertainty of belonging that occurs.'
Phakathi has drawn inspiration from Aime Cesaire's concept of 'thingification', which focuses on the commodification of the colonised. In this process, the oppressed are reduced to objects, serving the needs of the coloniser. 'This theory has been integral to the thinking behind the work, as colonisation is considered Africa's altering event and is what has triggered this centuries-long history of social and political instability,' he explains.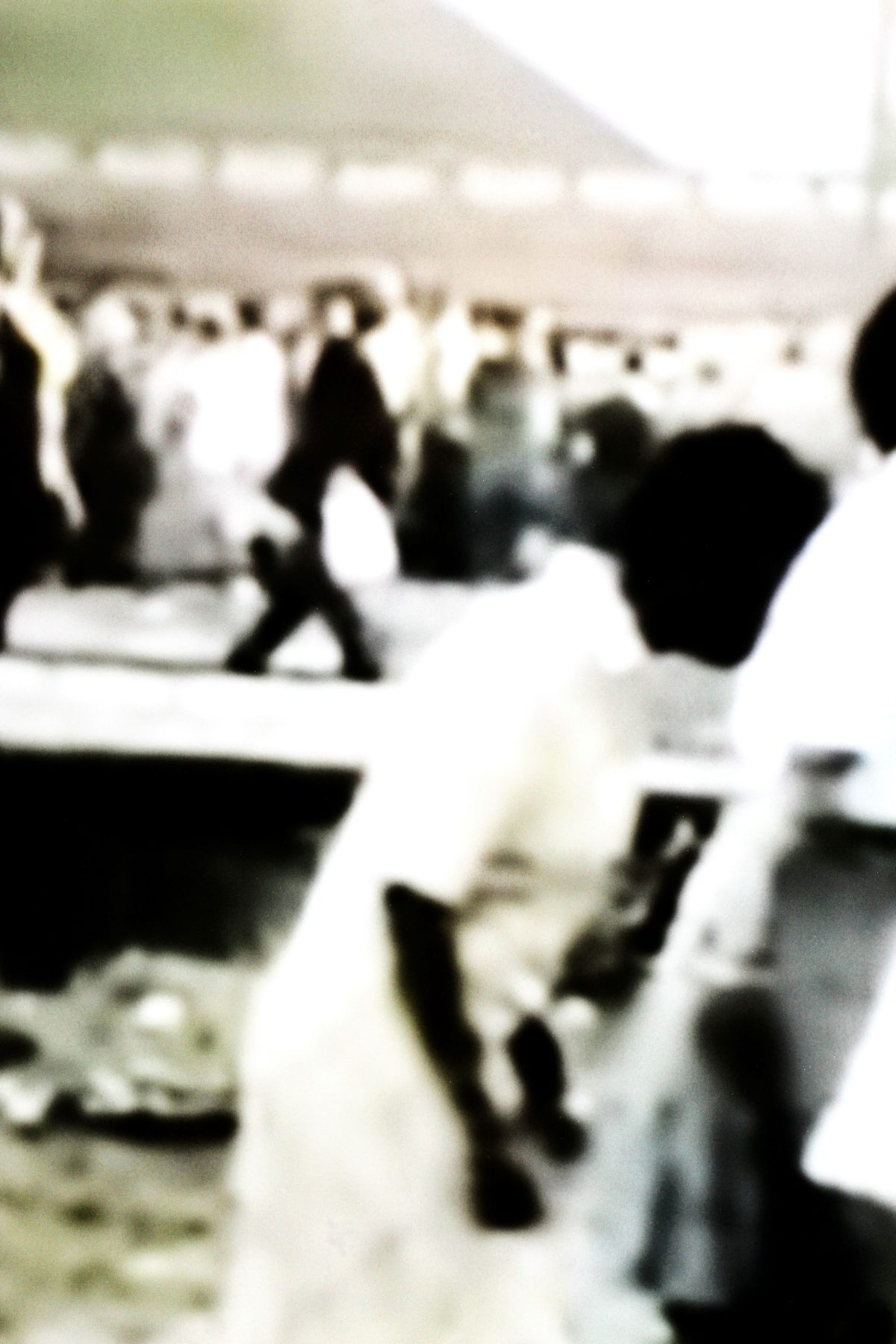 In Almost Everything Has Happened, Phakathi created a digital process to remove the identity of the figures in his photographs, and the places in which they were photographed or filmed; in doing so, he aims to visually depict the objectification that has plagued Africa. Acknowledging the risk that photography can perpetuate stereotypes or reinforce negative perceptions, Phakathi stresses the importance of the photographer's intent.
'Photography is directly linked to the photographer's agenda and intention,' he says. 'It is a highly biased form of documentation as the image-maker must have a clear positionality when creating photographs.'
He firmly believes that photography must serve a purpose beyond mere documentation. 'The project isn't about foreigners, but rather about Africans,' he points out. 'If I remove myself from the work, it could easily dehumanise the people I have photographed. However, this work is also about my own state of belonging and lineage. Migration teaches us about the movements of our ancestors and our historic interconnectedness. 
'It is this connection I am trying to get back to through this work. While developing this project, it was important that I was having conversations with people who've migrated to South Africa to ensure my intention was not lost in translation.'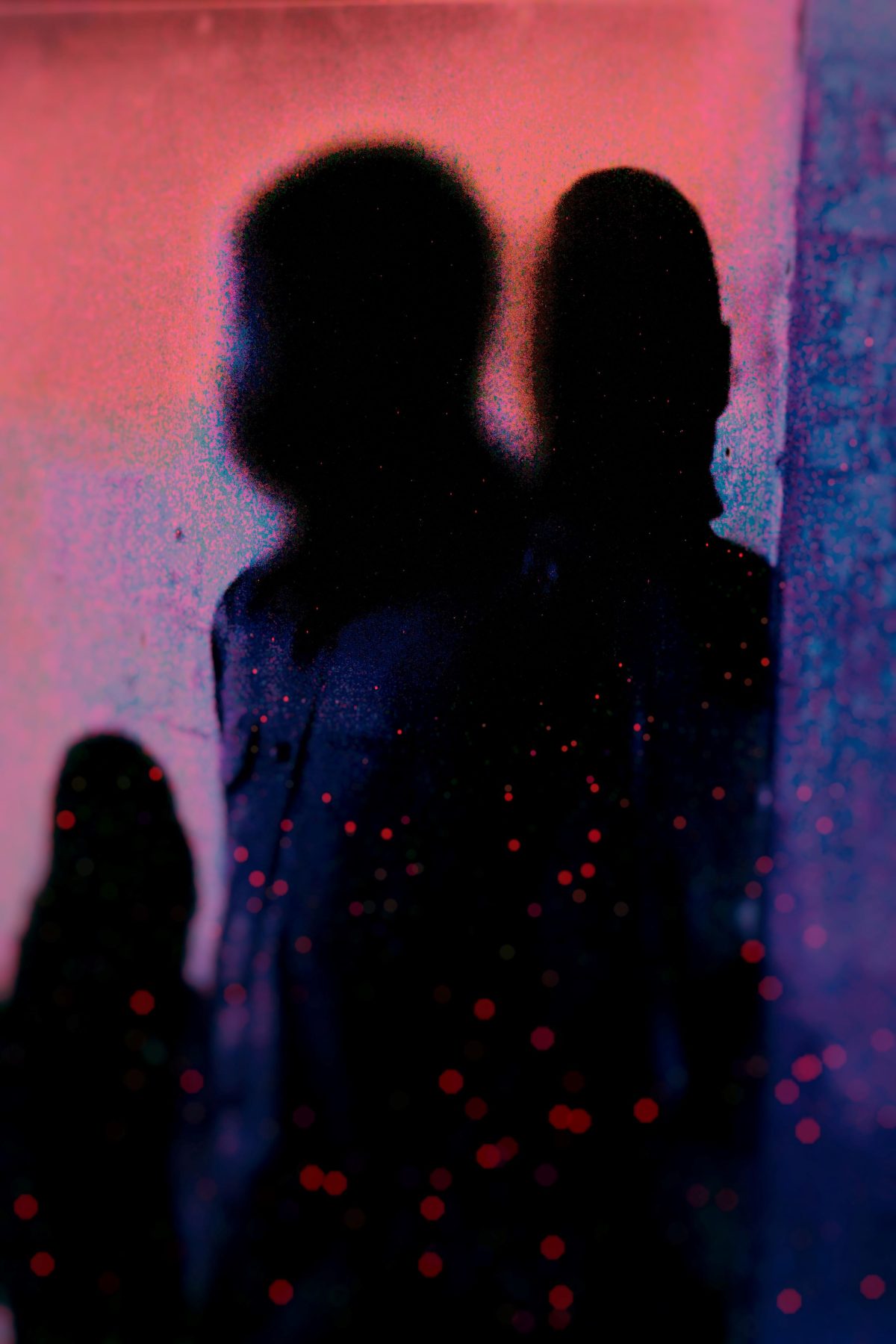 One photograph, titled The Boy From Rwanda, captures the essence of 'thingifying' the foreigner, for example. It portrays a 12-year-old homeless child hiding from authorities in Rwanda's capital; the child's identity and traumas have been disregarded in favor of a globalised agenda, exemplifying the objectification Phakathi seeks to expose. But Phakathi also avoids the dehumanising practice of 'poverty porn', striving to depict the reality of poverty without exploiting those subjected to it.
He also emphasises the role of collaboration, in addressing complex social issues. During the development of his project, he engaged in a mentorship program at the Through The Lens Collective in Johannesburg, which brought together African photographers from diverse backgrounds. This collaborative effort allowed for a critical exchange of ideas and a relearning and unlearning of perceptions.
This project has profoundly impacted Phakathi's perspective on narrative-based photography. He recognises the responsibility that comes with being a photographer who tackles complex social issues, as the images created become 'evidence' about entire communities. Almost Everything Has Happened has already been part of a group exhibition at the Javett Arts Center in the University of Pretoria, focusing on themes of home, identity, and belonging; as he continues to develop the project, he envisions it taking the form of a publication, allowing it to reach a wider audience on the African continent and its diaspora.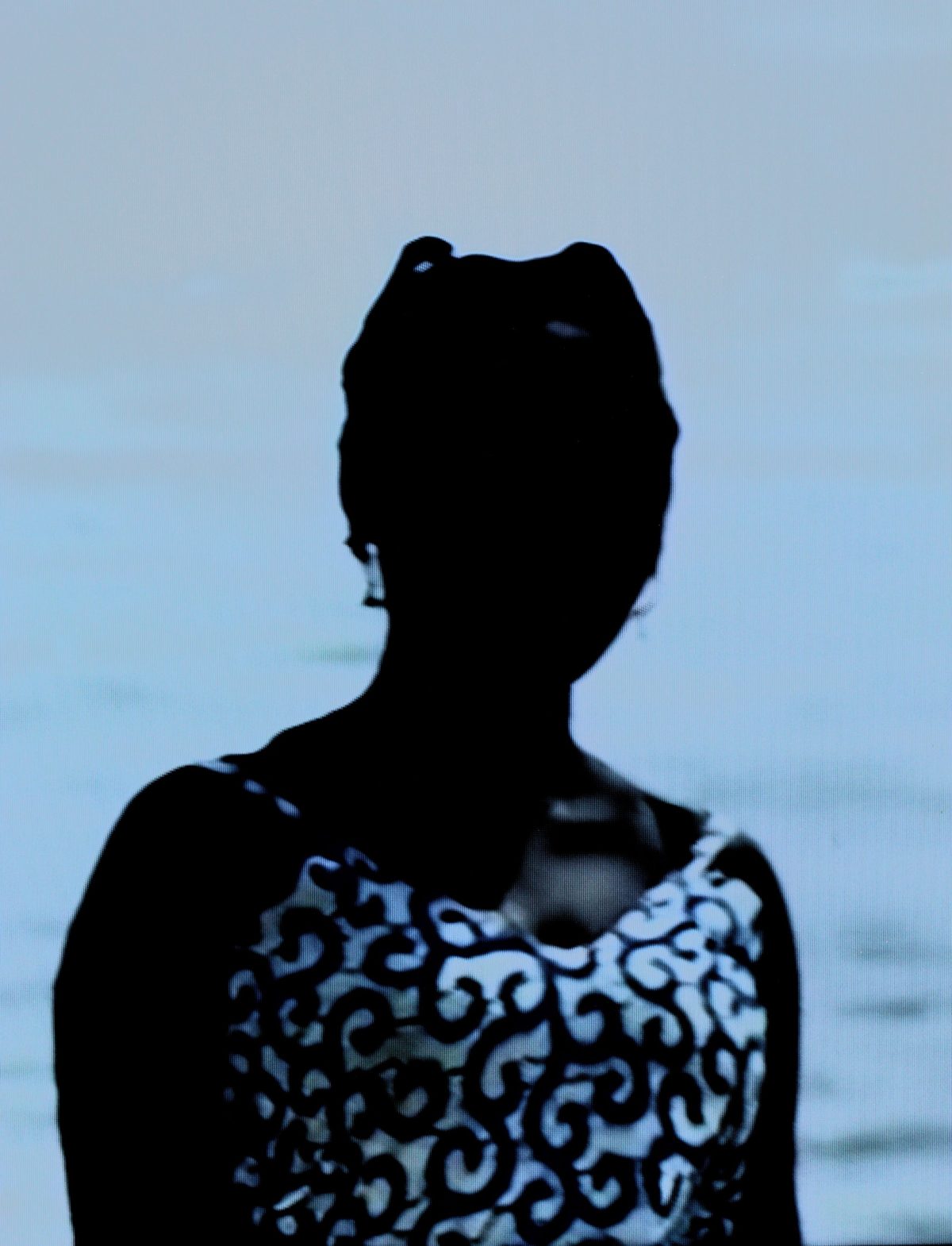 More widely, he hopes it can reach anyone who would benefit from turning the lens inward and reflecting on their own role in perpetuating xenophobia. Phakathi encourages viewers to consider how they engage with migration, refugees, and the state of Africa in an increasingly interconnected world, and when I ask what ethical considerations he kept in mind when capturing these images, he immediately challenges the language traditionally associated with photography – a language shot through with colonial attitudes.
'As a visual artist and critical thinker, I consider the language we use when speaking on the practice,' he says. 'Words such as "capturing" or "taking" images are slowly being replaced, as they stem from a dark colonial past. Historically, photography in Africa was used to enforce and motivate colonialism, slavery and warfare. So when considering ethics, I am not capturing anything. Instead I am making or creating images.'