We're committed to inspiring children and supporting teachers. Every year we work directly with teachers and their settings to deliver bespoke programmes with schools up and down the country.
Professional Development
We offer continuing professional development programmes for teachers focusing on photography as a creative tool for learning across the curriculum. We have a strong track record of delivering high quality twilight and full-day activities in both Primary & Secondary settings. Sessions are always bespoke – tailored to meet the need of your setting. Get in touch if you would like to know more.
Packages on offer include:
Raising Literacy through Photography in Primary Settings
Exploring LGBTQ+ Issues in Schools
Mental Health & Wellbeing
Creative Use of the Camera in the Classroom
STEAM through Photography
Drawing & Photography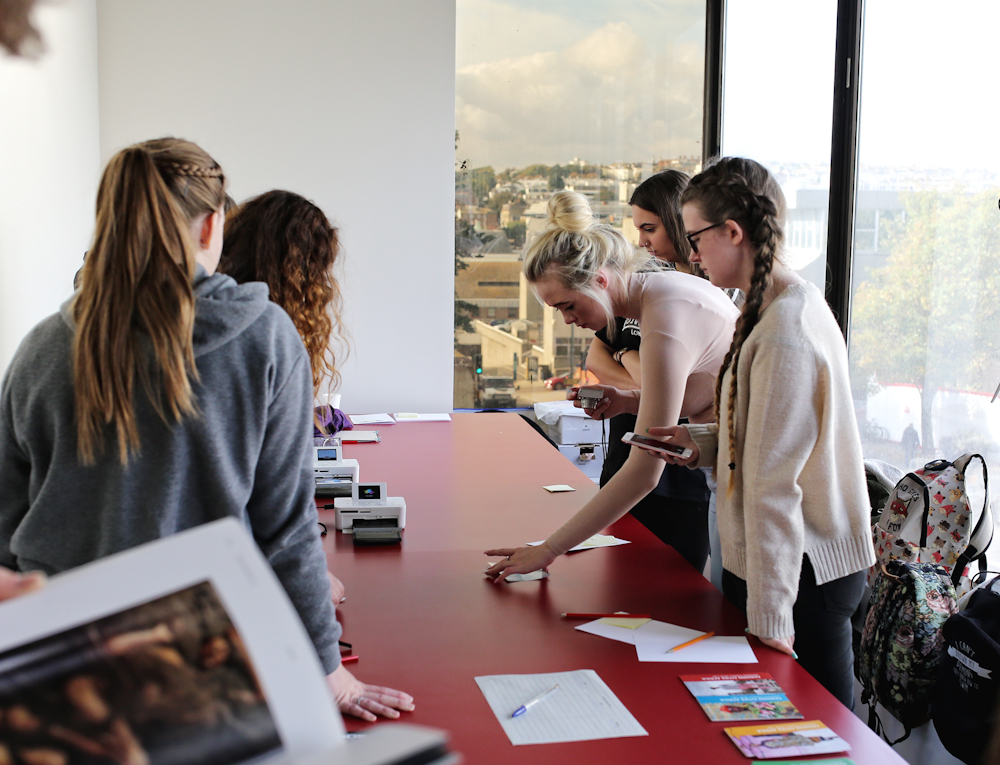 Working With Photographers and Contemporary Photography
We have a strong track record of school engagement. Get in touch if you would like us to work with you to co-produce artist-led programmes for your students that enrich or support curriculum delivery. We can combine this with professional development opportunities for teachers.
Our programmes link to school improvement priorities such as progress and attainment, or support teaching and learning in specific topics or subject areas. We work across the primary and secondary curriculum, often with departments such as History, Science and English as well as the Art department.
Activities might include:
Practical photography workshops in a classroom setting led by an artist/photographer. All equipment including digital cameras and printers supplied.
Artist talks
Careers inspiration & awareness activities
Facilitated exhibition visits with simple, practical photography activities (dependent on exhibition availability)
Browse some of our previous projects with children and young people in school and other settings.

We are an Arts Award Centre and an Artsmark Partner Organisation and can help you on your Artmark journey and with Arts Award delivery as required.