#13 The Graduate Issue
After another challenging academic year where many photography students were taught remotely and faced limited access to campus and facilities, we celebrate the work of ten graduates from around the world. Jodie Bateman, Lina Geoushy, Matt Hind, Lena Holzer, Wing Ka Ho, Esther Gabrielle Kersley, Marianne McGurk, Ryan Prince, Agnieszka Sejud, Felix Schöppner.  The selected projects reflect a range of ideas and experiences, from personal projects born out of lived experience to work tackling current social and political issues. Special thanks to the selection panel including; Natasha Caruana, artist, lecturer and mentor, Daniele de Luigi, Curator Giovane Fotografia Italiana, writer and critic, Ian Howarth, Photographer and Content Creator MPB, Tshepiso Mabula, Photoworks writer-in-residence and photographer, Maryam Wahid, artist and lecturer, and Julia Bunnemann, Photoworks Curator. A huge thank you to our sponsors MPB and print partner Spectrum Photographic for selecting four lucky graduates to support with kit loan and a printing voucher.
A Shadow in the Shape of a House
What insights can one gain from solitude? asked Austrian photographer Lena Holzer during the peak of the pandemic in 2020. In the series A Shadow in the Shape of a House, Holzer documented her isolation while staying in an uninhabited house opposite her childhood home, examining the estrangement from the familiar afforded by this literal shift in perspective. In a fragmented documentary style employing a mix of black and white and colour photography, the photographer 'collected' treasures and memories she found around the space to explore what can be revealed when exposed to the inner self. 'The project is thus an act of looking behind two façades – the architectural one of the house I had in front of my eyes every day for many years in my childhood, and my own social façade as an individual who has undergone radical changes ever since I left the small, petit-bourgeois town I grew up in,' Holzer explains. The poetic series showcases the extraordinary within the ordinary and questions the criteria by which value is determined.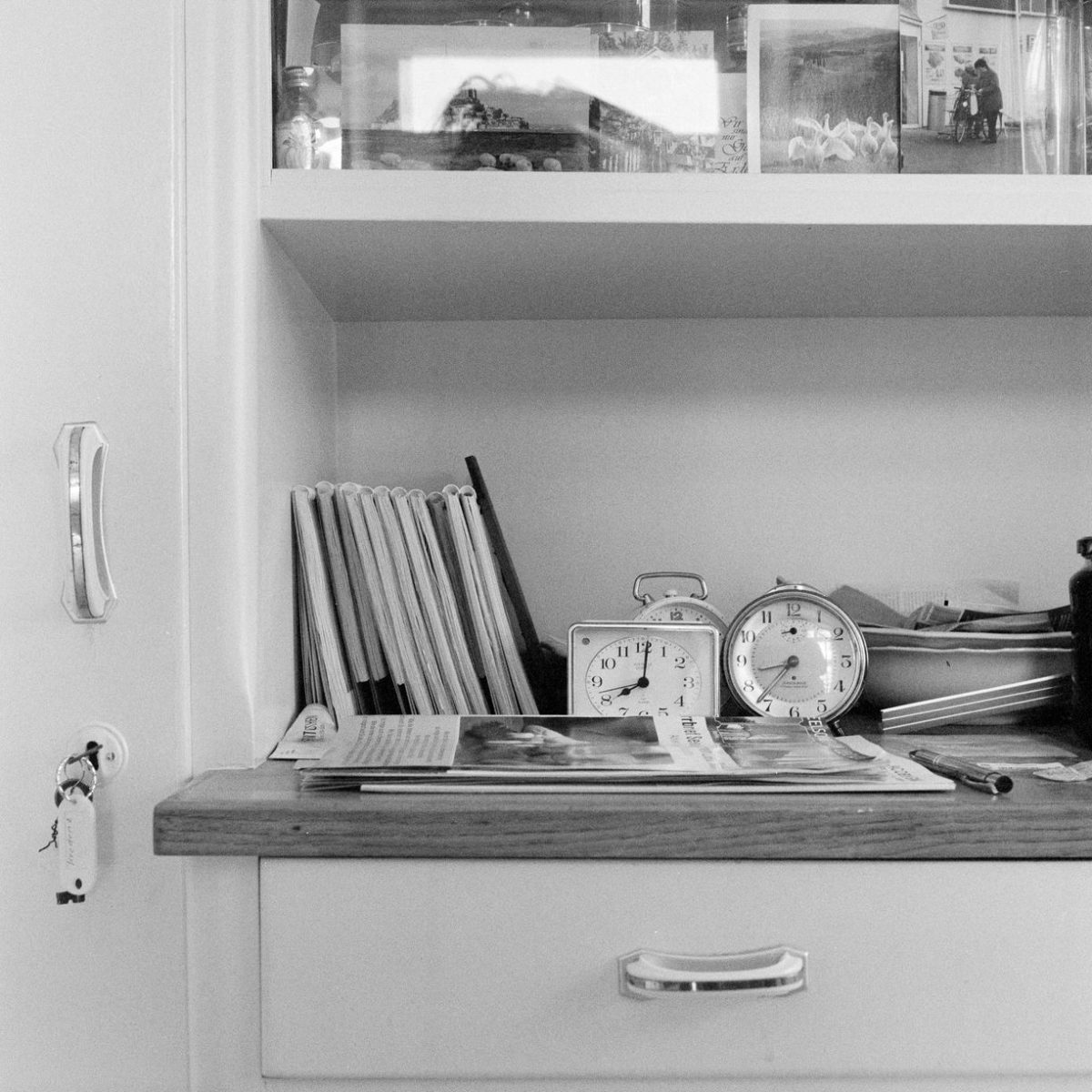 Lena Holzer (born 1995) is an artist and designer based in The Hague. Holzer graduated from the MA Photography & Society at the Royal Academy of Art in The Hague in 2021.