#13 The Graduate Issue
After another challenging academic year where many photography students were taught remotely and faced limited access to campus and facilities, we celebrate the work of ten graduates from around the world. Jodie Bateman, Lina Geoushy, Matt Hind, Lena Holzer, Wing Ka Ho, Esther Gabrielle Kersley, Marianne McGurk, Ryan Prince, Agnieszka Sejud, Felix Schöppner.  The selected projects reflect a range of ideas and experiences, from personal projects born out of lived experience to work tackling current social and political issues. Special thanks to the selection panel including; Natasha Caruana, artist, lecturer and mentor, Daniele de Luigi, Curator Giovane Fotografia Italiana, writer and critic, Ian Howarth, Photographer and Content Creator MPB, Tshepiso Mabula, Photoworks writer-in-residence and photographer, Maryam Wahid, artist and lecturer, and Julia Bunnemann, Photoworks Curator. A huge thank you to our sponsors MPB and print partner Spectrum Photographic for selecting four lucky graduates to support with kit loan and a printing voucher.
This is how she lives on
Marianne McGurk's practice incorporates everyday found objects to create extraordinary, often-absurd portraits, landscapes and still lifes. In This is how she lives on, the artist explores her grief about her mother's death through her collection of lipsticks. McGurk works with memory and ephemera in an attempt to capture the essence of the person her mother was. At its core, this project is anchored in loss and trauma, but it also incorporates broader concepts of absence, motherhood, beauty, fragility and metamorphosis. This is how she lives on is a memorial to McGurk's mother, a continuation of the relationship that bonded them. The photographs function as visual memory, a tangible form to hold onto.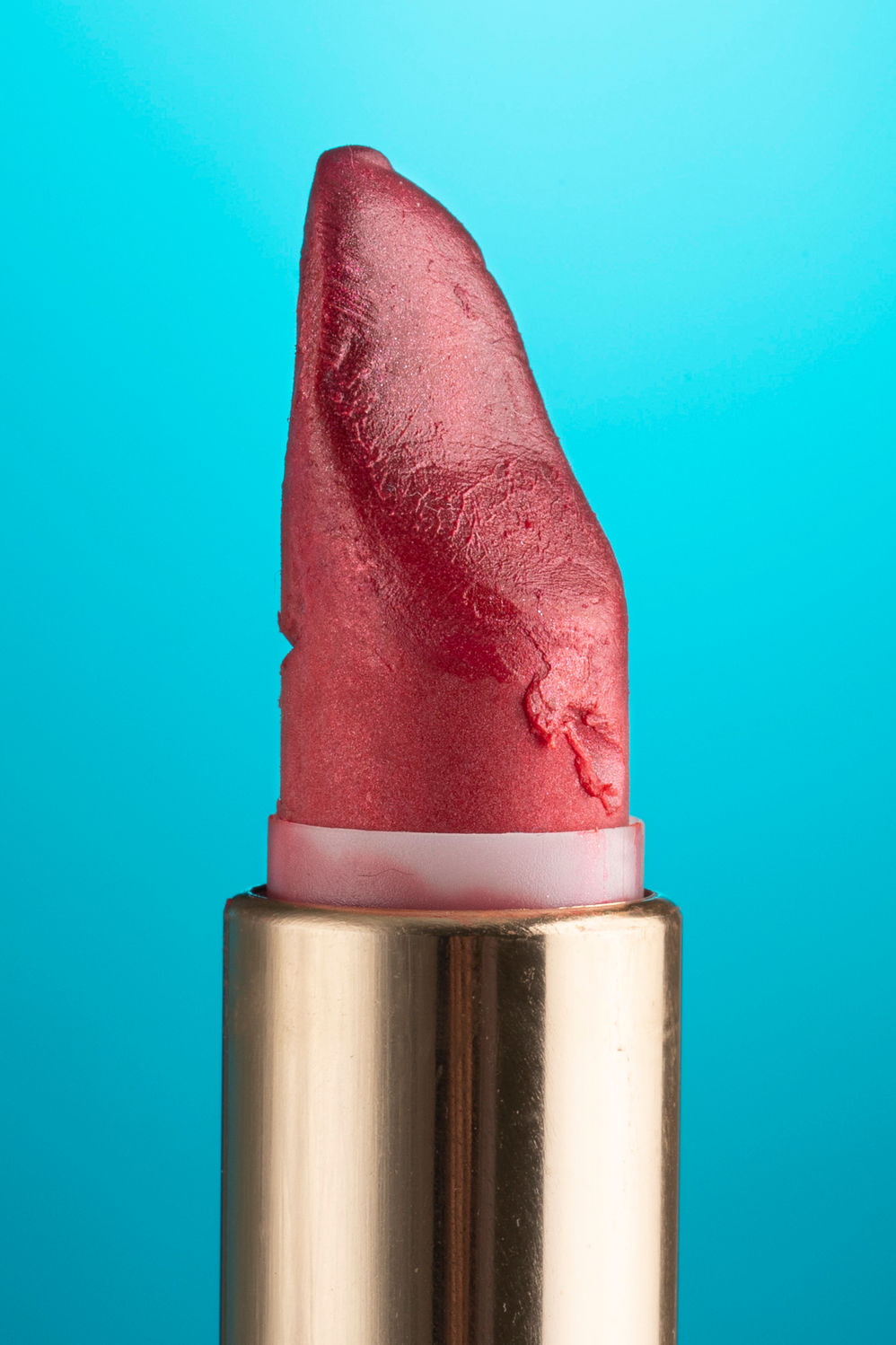 Marianne McGurk (born 1977) crafts props, characters and scenarios to create new narratives and stories. She is interested in individual lived experiences and the instants when people connect with each other and their environment – those sometimes-surreal, un-spectacular, fleeting, in-between moments – as well as how people deal with the inevitability of life and death. She graduated in 2021 with an MA in photography from the University of Central Lancashire.
Marianne McGurk was awarded the spectrum printing voucher.