#13 The Graduate Issue
After another challenging academic year where many photography students were taught remotely and faced limited access to campus and facilities, we celebrate the work of ten graduates from around the world. Jodie Bateman, Lina Geoushy, Matt Hind, Lena Holzer, Wing Ka Ho, Esther Gabrielle Kersley, Marianne McGurk, Ryan Prince, Agnieszka Sejud, Felix Schöppner.  The selected projects reflect a range of ideas and experiences, from personal projects born out of lived experience to work tackling current social and political issues. Special thanks to the selection panel including; Natasha Caruana, artist, lecturer and mentor, Daniele de Luigi, Curator Giovane Fotografia Italiana, writer and critic, Ian Howarth, Photographer and Content Creator MPB, Tshepiso Mabula, Photoworks writer-in-residence and photographer, Maryam Wahid, artist and lecturer, and Julia Bunnemann, Photoworks Curator. A huge thank you to our sponsors MPB and print partner Spectrum Photographic for selecting four lucky graduates to support with kit loan and a printing voucher.
All That Remains
Matt Hind's practice is committed to uncovering the myths of patriarchy. In All That Remains, he draws on imagined childhood memories and personal experiences to explore the influence of patriarchal culture on his identity as a parent and image maker, and to reflect on the complexities of masculinity. Hind has a background in fashion photography, and is particularly interested in how men are depicted in visual culture and how traditional masculinities are simultaneously preserved and challenged by the photographic medium. In this body of work, the artist collaborates with his father Geoffrey and his son Sam and includes his grandfather's handwriting (taken from a letter written to the photographer when he was 11) to investigate how forms of propaganda associated with certain ideals of family life play a part in maintaining the frameworks that continue to shape and privilege maleness in society.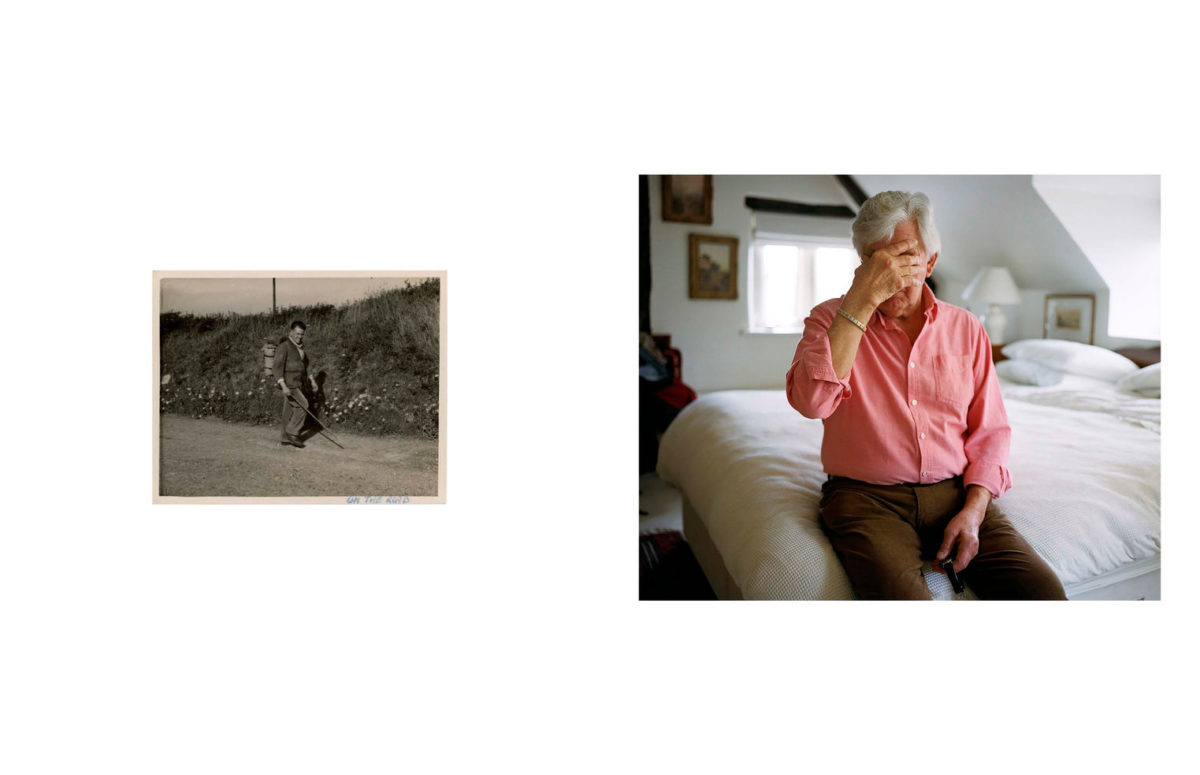 Matt Hind (born 1968) uses elements of documentary, fashion, and portrait photography to explore themes of learned masculinity and class. He graduated with an MFA in Photography from UCA Farnham in 2021