Mia (23) is a British-Chinese photographer whose work There Lies The World explores her immediate surroundings and the cyclical nature of time. She focuses on her own relationship with England and a sense of shared history through the coastal location of Tintagel Castle in Cornwall. A place where time seems to have slowed down, the site gave her the perfect opportunity to explore connections between the past and present.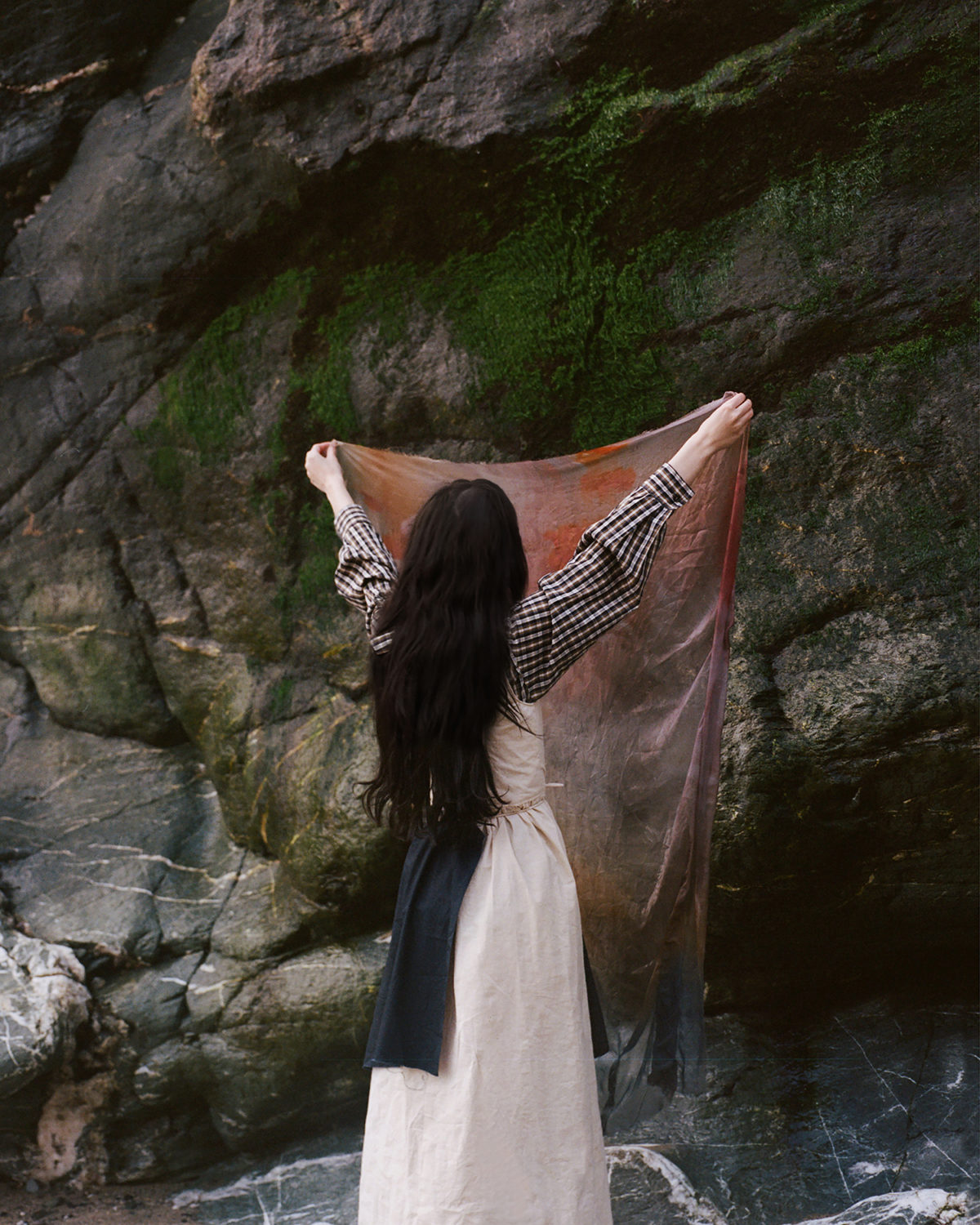 "More than anything, There Lies The World is about time. I am exploring the intersections between myths and history – both of Tintagel as a place, and my own personal understanding."
"Like Tintagel itself, I want my photographs to facilitate the exploration of both the past and the present. When people engage with my work, I don't want them to see a document of something that happened, I want them to see a moment in progress, time slowed down for an image, but never stopped entirely."
"Working with Tintagel as a location was like a dream, it's so rich in history and has such a dramatic landscape. Places like that exist as liminal spaces, between our understanding of the world now and how it used to be. If time is a veil between the past and the present, this work is my way of playing with that in-between space, of making it less unknown".