24 October 2020, 10.30 - 20.30 LDN
This year, Photoworks Festival will run an intimate session of portfolio reviews using the Photo Match format.
This model breathes new life into the traditional formula of portfolio reviews by attempting to better match artists with reviewers. We have invited international curators and festival directors to review, giving artists an opportunity to share their work with professionals from around the world.
Our list of international reviewers include museum curators and festival directors from some of the most innovative platforms around the globe: 
Monica Allende, Landskrona Foto, Landskrona
Sarah Allen, Tate, London
Julia Bunnemann, Photoworks, Brighton
Antonio Cataldo, Fotogalleriet, Oslo
Sebah Chaudhry, Format, Derby
Daniel de Luigi, Giovane Fotografia Italiana, Reggio Emilia
Clara de Tezanos, La Fototeca, Guatemala City
Aldeide Delgado, Women Photographers International Archive (WOPHA), Miami
Yumi Goto, curator and educator, Tokyo
Sunyoung Kim, The Museum of Photography, Seoul (MoPS), Seoul
Kim Knoppers, FOAM, Amsterdam
Celina Lunsford, Fotografie Forum Frankfurt, Frankfurt
Amanda Maddox, J. Paul Getty Museum, Los Angeles
Lekgetho James Makola, Market Photo Workshop, Johannesburg
Shoair Mavlian, Photoworks, Brighton
Marina Paulenka, curator and educator, Zagreb
Fiona Sweet, Ballarat International Foto Biennale, Ballarat
Raquel Villar-Pérez, Photoworks, Brighton
Bindi Vora, Autograph-ABP, London
We have a limited number of 30 spaces for artists. To present your work to this selected group of industry experts please book a place and mark your diary with the following details below upon confirmation of a place.
How to register?
To register, book a ticket below. You will then receive a follow up email asking you to submit a digital portfolio of up to ten images from the project you would like to present during the reviews.
How does Photo March work?
Viewing presentations 19 – 22 October
You submit a digital portfolio of up to ten images from the project you would like to present during your reviews. We then share your portfolio with the reviewers who will then look through the portfolios online.
Matching 23 October
Each artist tells us which reviewers they would like to see and each reviewer tells us which artist they would like to see. We then match the photographers and reviewers based on their preferences.
Online meetings 24 October 10.30 – 20.30
This day is devoted to the 1:1 portfolio review meetings. Each artist will have 3 x 25 minute reviews and Photoworks will send you your schedule on Friday 23 October once the 'matching' process has been complete. As the reviewers are based in timezones around the world the meetings will take place between 10.30am London time and 20.30pm London time. 
Deadlines
9 October – Registration opens
16 October – Registration closes
19 – 22 October – Reviewers have online access to review all portfolios 
23 October – Matching is complete
Book a place: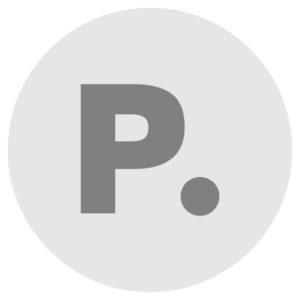 Portfolio Match: All Day Session
£25.00
Out of stock