22 October 2020,
5pm (LDN), 6pm (PAR), 12pm (NY), 1am (TYO)
Join Photoworks Festival artist
Poulomi Basu
in conversation with Dr Emilia Terracciano (University of Manchester) led by Dr Benedict Burbridge (University of Sussex).
The group will discuss Basu's practice in the context of the festival.
Dr Emilia Terracciano is a writer, translator, and lecturer in Modern Art History at the University of Manchester.Before joining the Art History and Cultural Practices Department at the University of Manchester, Emilia was a Leverhulme postdoctoral fellow and later, AW Mellon Global South Fellow at the Ruskin School of Art (2015-20), University of Oxford.  She was also the Bowra Junior Research Fellow at Wadham College, University of Oxford. Emilia's research interests lie in art, science and ecology, with a focus on the global south. She is currently working on a new project about art, agronomy and science in art. Emilia is an active critic and essayist, writing regular book and exhibition reviews for Frieze, The Caravan Magazine and Marg. She has published in numerous peer-reviewed journals including Oxford Art Journal, Art Journal, The Art Bulletin, ArtMargins and Third Text. Her essays have been commissioned by Sculpture Journal, MetBreuer, Paul Mellon Centre, Lux, Jhaveri Contemporary, and La Biennale di Venezia. Her first book Art and Emergency: Modernism in Twentieth-Century India was published by IB Tauris in 2018.
Dr Benedict Burbridge is a writer, curator, and academic. A former Editor of Photoworks magazine, publications include Revelations: Experiments in Photography (MACK, 2015), Photography ReframedP(I. B Tauris, 2018) and Photography After Capitalism (Goldsmiths, 2020). He is a Senior Lecturer in Art History and Co-Director of the Centre for Photography and Visual Culture at the University of Sussex.
A collaboration between Photoworks and the University of Sussex with Attenborough Centre for the Creative Arts. 
Please note these events will be recorded for our archive. So if you wish to remain anonymous please turn your camera off.
Book a place:
How do I decide what is the appropriate amount to pay?

You can use the following as a guide:

If you are employed full-time and receive a regular salary then please pay full price.
If you are a student and can afford to buy a ticket then please use the concession rate.
If you don't currently feel you can manage to pay the ticket price then please feel free to 'pay what you can' or enter 0 for a complimentary ticket.

All speakers are paid a speakers fee for the events and any revenue goes towards supporting artists. Let us know if you have any questions info@photoworks.org.uk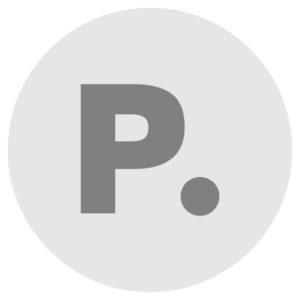 Photoworks x Attenborough Centre for the Creative Arts x University of Sussex
From: £0.00