14 October 2020,
5pm - LDN / 6pm - PAR / 12pm - NY / 1am - TYO
Join us as we unpack the traditional photography festival format and contemplate new models for the future. Chaired by Photoworks we will be joined by Gwen Lee, Director and co-founder of the Singapore International Photography Festival, Gilane Tawadros, Chief Executive of DACS, and Rasha Salti, researcher, writer and curator of art and film.
Gwen Lee is the Director and co-founder of the Singapore International Photography Festival (SIPF) inaugurated in 2008, and DECK, launched in 2014, an independent creative container art space for photographers. She was also the co-founder and managing director of 2902 Gallery in Singapore between 2008 – 2013, which was instrumental in showcasing contemporary Southeast Asian photography in Singapore and at international art fairs. In 2010, she was nominated and awarded with the Japanese Chamber of Commerce and Industry Culture award for her contribution to the Singapore arts scene. Lee has curated various photography showcases in Asia. In 2016, Lee curated the first solo exhibition of Daido Moriyama in Singapore, and a special photobook exhibition with Steidl Publishing at DECK. On a regular basis, she gives talks on professional development for photographers, and participates as a jury and portfolio reviewer in Asia and Europe.
Gilane Tawadros is the Chief Executive of DACS, a not-for-profit visual artists rights management organization and is Co-Director of the Art360 Foundation which she
established in 2016. She is a curator and writer and was the founding Director of the Institute of International Visual Arts (Iniva) in London, chaired by Professor Stuart
Hall, which, over a decade, achieved an international reputation as a ground-breaking cultural agency at the leading edge of artistic and cultural debates
nationally and internationally. She has written extensively on contemporary art and curated a number of international exhibitions including Brighton Photo Biennial 2006. She was the first art historian to be appointed to the Blanche, Edith and Irving Laurie Chair in Women's Studies, Rutgers the State University of New Jersey, USA. She is Chair of the Stuart Hall Foundation and Trustee of the Stuart Croft Foundation. Her forthcoming anthology The Sphinx Contemplating Napoleon: Global Perspectives on Contemporary Art and Difference will be published by Bloomsbury this autumn/winter.
Rasha Salti is a researcher, writer and curator of art and film, working and living between Beirut and Berlin. At present she is the commissioning editor for La Lucarne, the experimental documentary program for Arte France. Salti has co-curated a number of exhibitions and film programs across the world including the MoMA, the MACBA, the Haus der Kulturen der Welt, the Tate Modern, the Sursock Museum, the Museum in Solidarity with Salvador Allende, the Jeu de Paume and the Sharjah Art Foundation. She collaborated with photographer Ziad Antar on an exhibition and book titled Beirut Bereft, The Architecture of the Forsaken and Map of the Derelict. In 2010, she co-edited I Would Have Smiled: A Tribute to Myrtle Winter-Chaumeny with Issam Nassar, a book dedicated to the legacy of British photographer founder of the UNRWA (United Nations Relief and Works Agency) photographic archive.
Joining instructions for how to join Talk: Alternative Festival Models will be announced closer to the event. Please check back or keep an eye on our social media channels.
Please note these events will be recorded for our archive. So if you wish to remain anonymous please turn your camera off.
Book a place:
How do I decide what is the appropriate amount to pay?

You can use the following as a guide:

If you are employed full-time and receive a regular salary then please pay full price.
If you are a student and can afford to buy a ticket then please use the concession rate.
If you don't currently feel you can manage to pay the ticket price then please feel free to 'pay what you can' or enter 0 for a complimentary ticket.

All speakers are paid a speakers fee for the events and any revenue goes towards supporting artists. Let us know if you have any questions [email protected]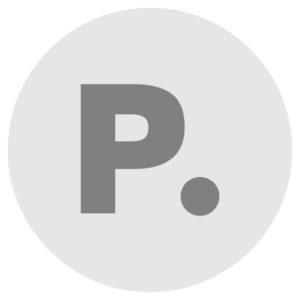 Alternative Festival Models