20 October 2020,
6pm - LDN / 7pm - PAR / 1pm - NY / 2am - TYO
We all own objects that mean a lot to us, from gifts given to us by loved ones to inherited items that make us reminisce, objects have a life of their own. We invite you to join the members of Queer History Now in a digital workshop to share stories held by the objects that fill a special place in our lives.
Bring along your own queer object and make your own zine during the artist led workshop run by Queer Crafts Club.
Queer Crafts club is a Brighton-based collective who put on inclusive events for LGBTQ+ people to socialise and learn crafts together.
'Archiving Your Life' is the creation of a group of LGBTQ+ young people calling themselves Queer History Now. Managed by Photoworks and Queer Heritage South, and funded by National Lottery Heritage Fund, the LGBTQ+ youth led programme is dedicated to preserving queer archives and enabling the queer community to take control over the stories and narratives that are told about their lives.
Facilitated by QHN, Eva Louisa Jonas and Ricardo Reveron Blanco supporting and moderating chat.
What you will need:
An object that means something special to you and be prepared to share a story attributed to it.
Pens
Paper
Scissors
Phone camera
Running Order
Digital Space Grounding Exercise  (5 mins)
Introductions by Queer History Now (5 mins)
Context of 'Archiving Your Life' and our place in the Photoworks festival (10 mins)
Break
QHN will share objects and introduce the workshop, followed by participants sharing their own objects (20 mins)
Queer Crafts activity (30 mins)
Closing
Social media handles:
@queerhistorynow
@queercraftsbrighton
@queerinbrighton
Joining instructions for how to join Opening Conversation: Alternative Narratives will be announced closer to the event. Please check back or keep an eye on our social media channels.
Please note these events will be recorded for our archive. So if you wish to remain anonymous please turn your camera off.
Book a place:
How do I decide what is the appropriate amount to pay?

You can use the following as a guide:

If you are employed full-time and receive a regular salary then please pay full price.
If you are a student and can afford to buy a ticket then please use the concession rate.
If you don't currently feel you can manage to pay the ticket price then please feel free to 'pay what you can' or enter 0 for a complimentary ticket.

All speakers are paid a speakers fee for the events and any revenue goes towards supporting artists. Let us know if you have any questions [email protected]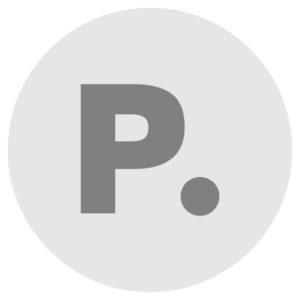 Archive Your Life with Queer History Now x Queer Crafts
From: £0.00